AHCOM GROUP ORGANIZED TRANING COURSES TO IMPROVE SALE SKILLS IN ALL UNITS
Continuing a series of internal training programs with the purpose of updating knowledge, improving professional capacity and working skills for sale consultants; As part of the company's 2018 training plan, on 27 and 28 June 2018, all units of AHCOM Group organized a series of training courses on "Enhancing skills and quality of sale consultants" (SC): Mazda Le Van Luong, Subaru Hanoi, Nissan Long Bien.
---
The training program consists of two main topics: sales consulting skills, negotiation and contract closing skills, combined with Neuro-Linguistic programming.
The goal of the courses is to help SC understand properly the role of a SC and to practice sales skills so that they can effectively reach out and create trust with customers.
Under the guidance of the training expert, all SC were divided into small groups to discuss effective sales skills and
the way to become a professional salesman.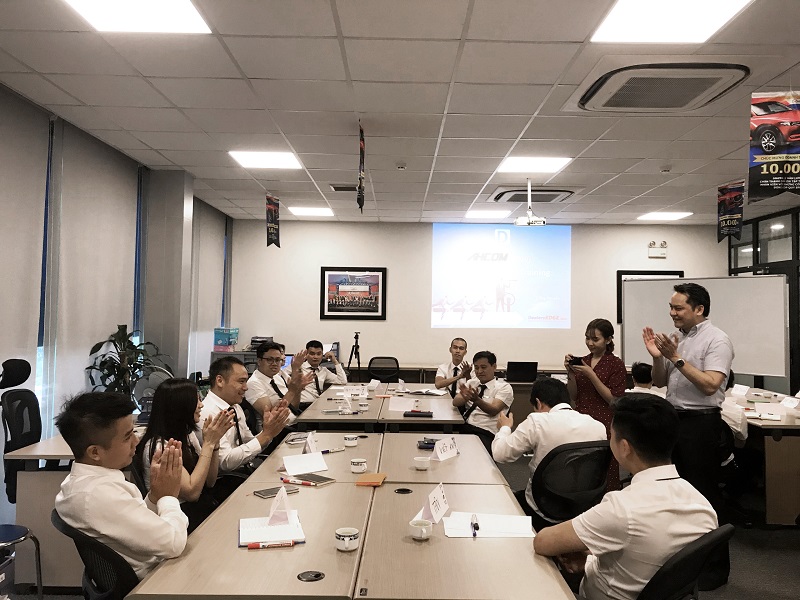 Training course at the Mazda Le Van Luong dealer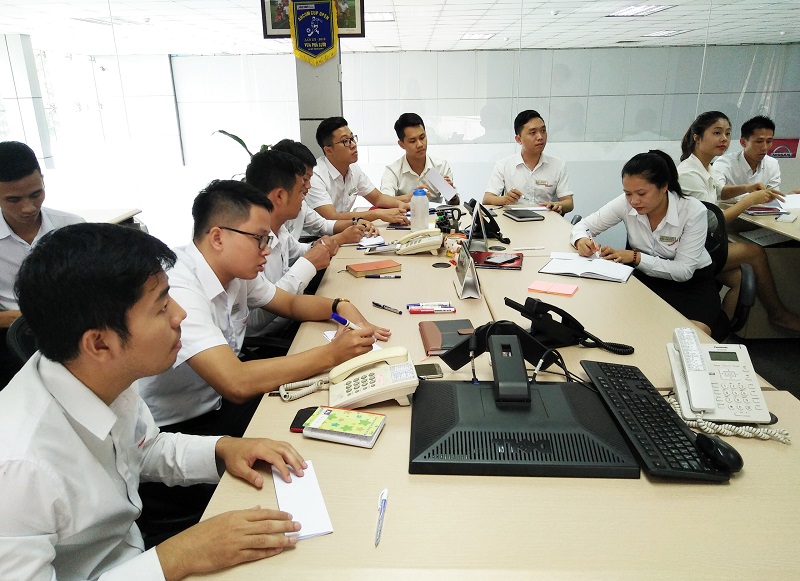 Training course at the Nissan Long Bien and Subaru Hanoi dealers
Special highlight of the course is focusing on exchanging difficulties in exploiting process. From which, it helps SC prepare fully of mind, knowledge and skills to better accomplish their work and plan in the future.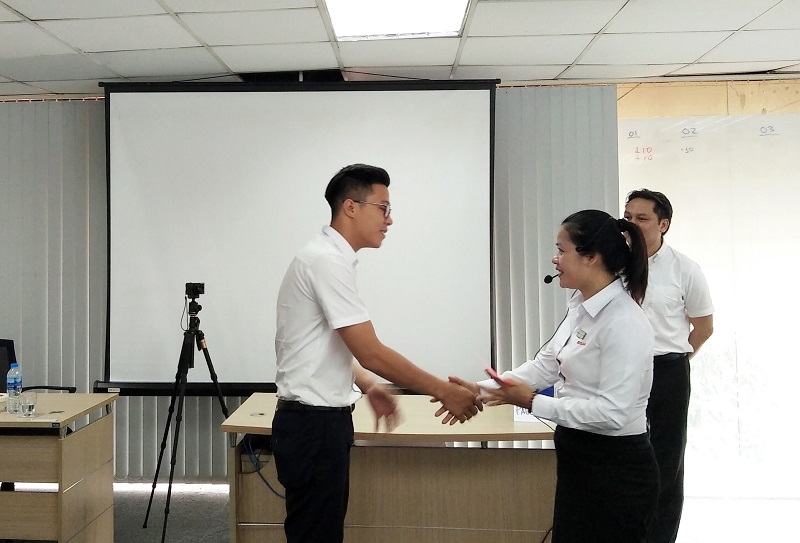 SC practice difficult situations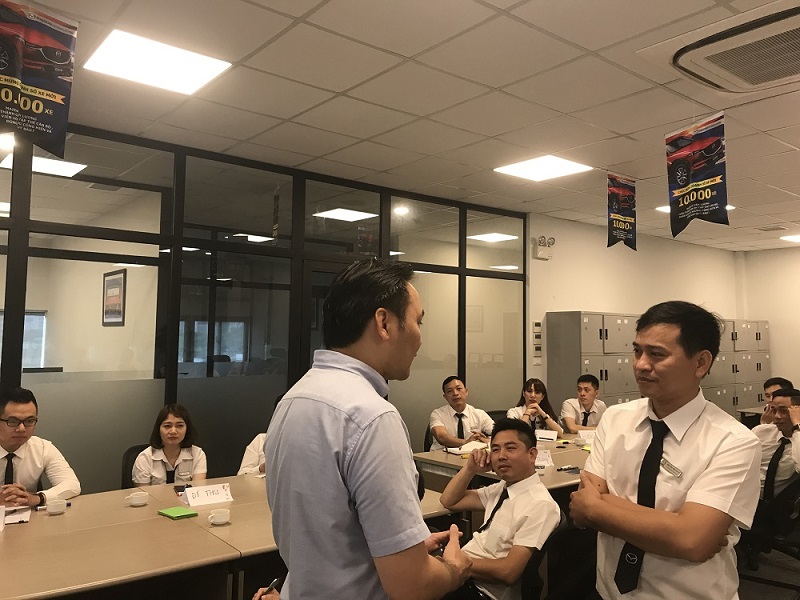 SC practice difficult situations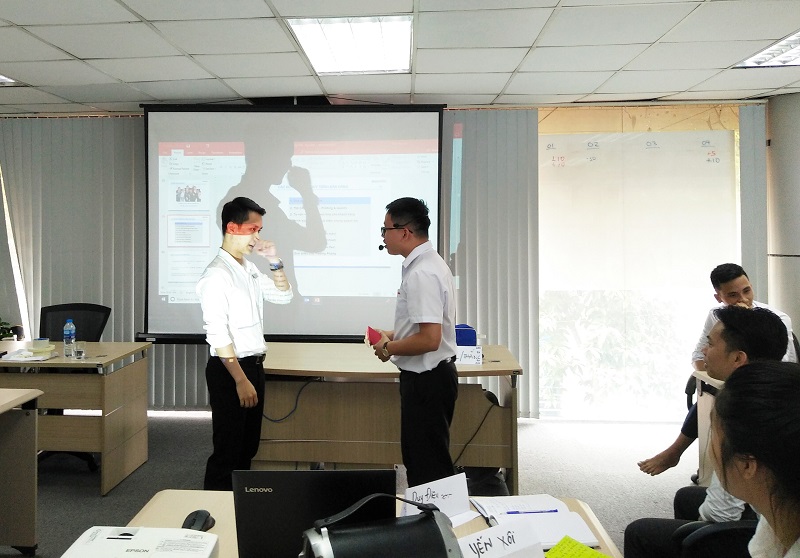 SC practice difficult situations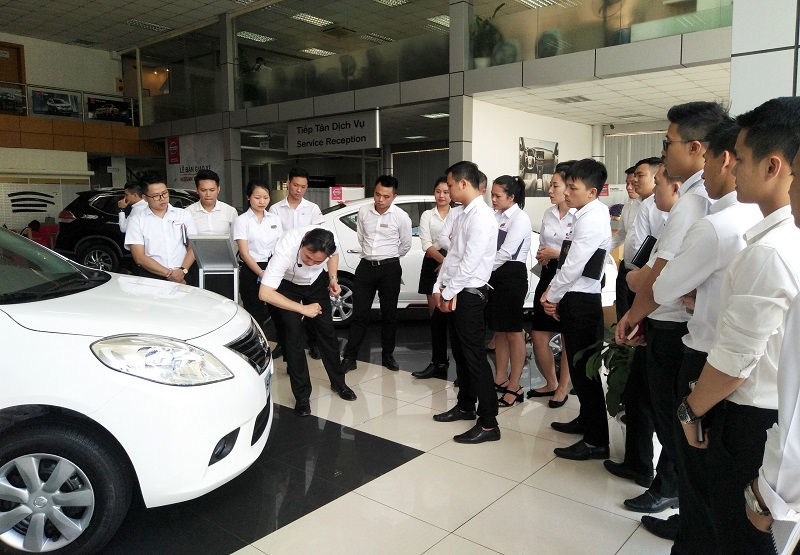 The training expert are fun and enthusiastic to guide on how to consult products
With a high learning spirit, the courses took place in vibrant and cheerful atmosphere around speeches of SC. This is also a chance for everyone to discuss and find solutions to the difficulties and challenges in the sales of the company together.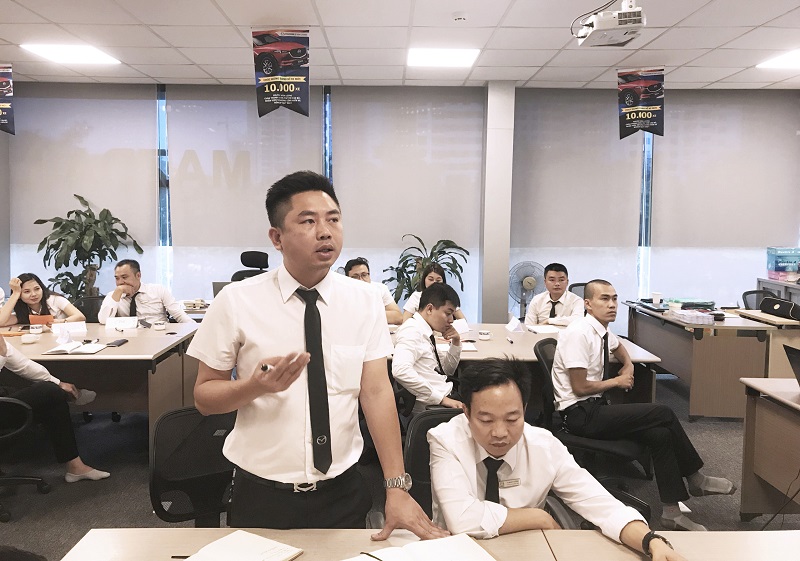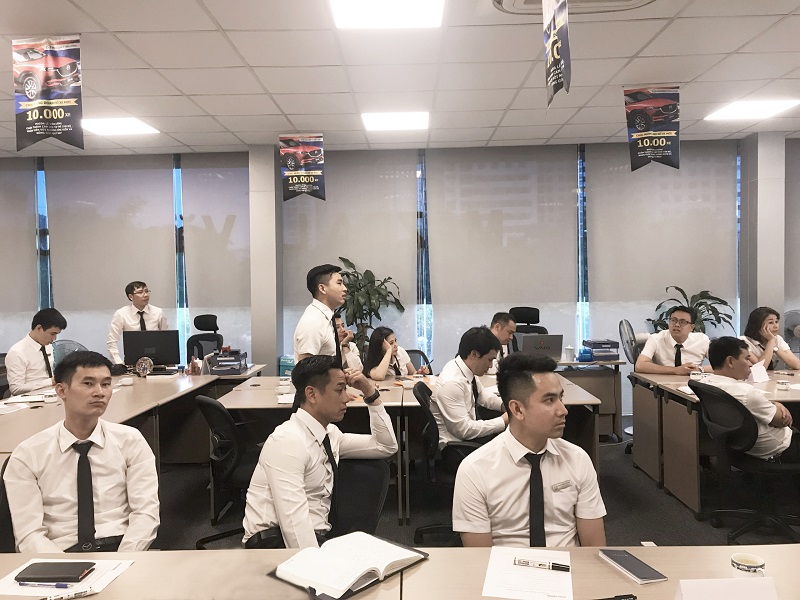 SC comfortably shared their views and personal experiences
With diverse content and actual sharing, the course has developed a training program that integrates many factors. It brings a lot of useful knowledge and experience for SC. In addition, group activities also help people become more excited during the courses.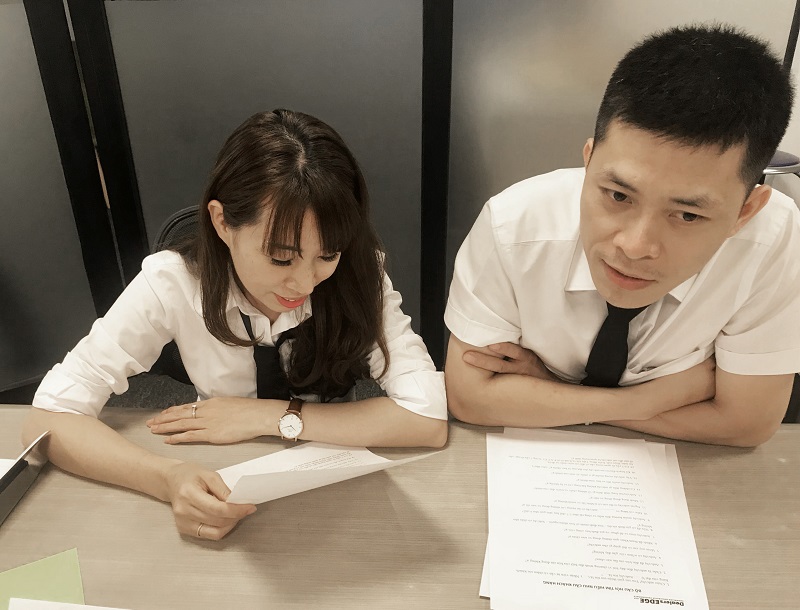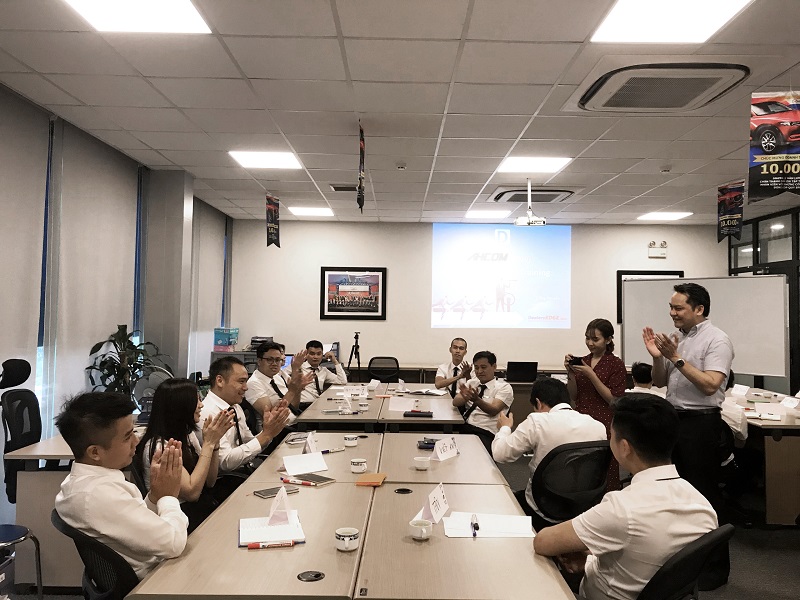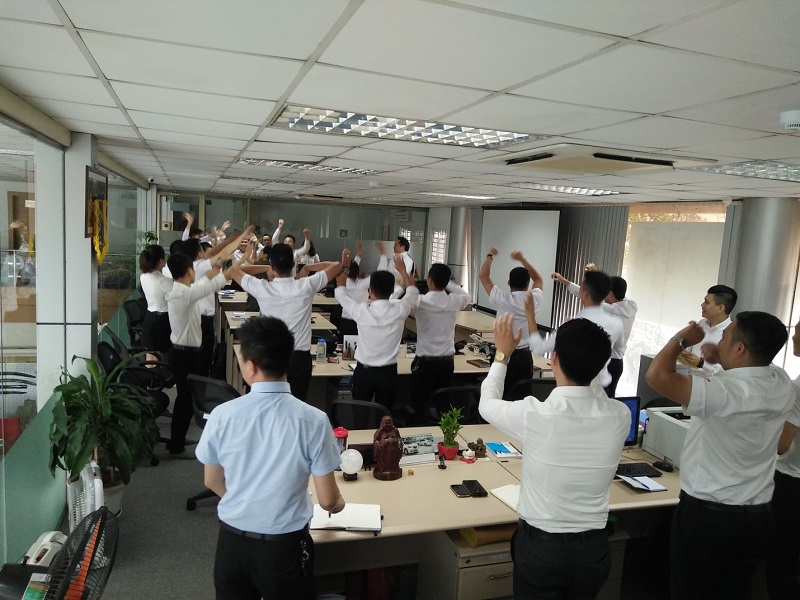 SC were excited and positive with activities in training sessions.
Closing in the joyful and excited air, SC demonstrated determination to conquer new development in the future. Mr. Pham Hai Anh (Mazda Sales Representative Le Van Luong) said: "The course is really attractive and brings many useful values ​​for SC. Personally, I learned a lot about new aspects of sales. The sale is not just giving and receiving a product. In sales, an SC must know how to discover needs and wants hidden behind the words, expressions of potential customers, offer suggestions to help customers discover their own needs. And it is important to create value for both parties. With the new mindset of the course, I am convinced that I and the other SC have deep view that can be applied to the reality of work. I am very grateful to the Board for giving us the opportunity to receive invaluable knowledge. I also hope that in the future the company will continue to organize such useful training courses for our staff to improve capacity, maximize resources to meet best response to all market fluctuations. "
Company leaders believe that, after the course ends; SC will find certain benefits from the training course on orientation, new thinking and more self-improvement. Through this, work efficiency will be improved and the ultimate goal is to bring good products and services to customers.