HAPPY BIRTHDAY DIRECTOR OF SUPERVISORY BOARD AND EMPLOYEES IN AUGUST
In the afternoon of August 6th, 2018, at the second floor of the Mazda Le Van Luong dealer, a warm birthday party was celebrated to happy one of the beloved leaders of AHCOM Group, Mr. Huynh Hong Ha – Director of Supervisors Board and staff with birthday in August.
---
Coming to enjoy the party with the presence of General Director of AHCOM Group – Mr. Nguyen Duc Hop, leaders of member units of AHCOM together with all officers and employees of AHCOM office and Mazda Le Van Luong.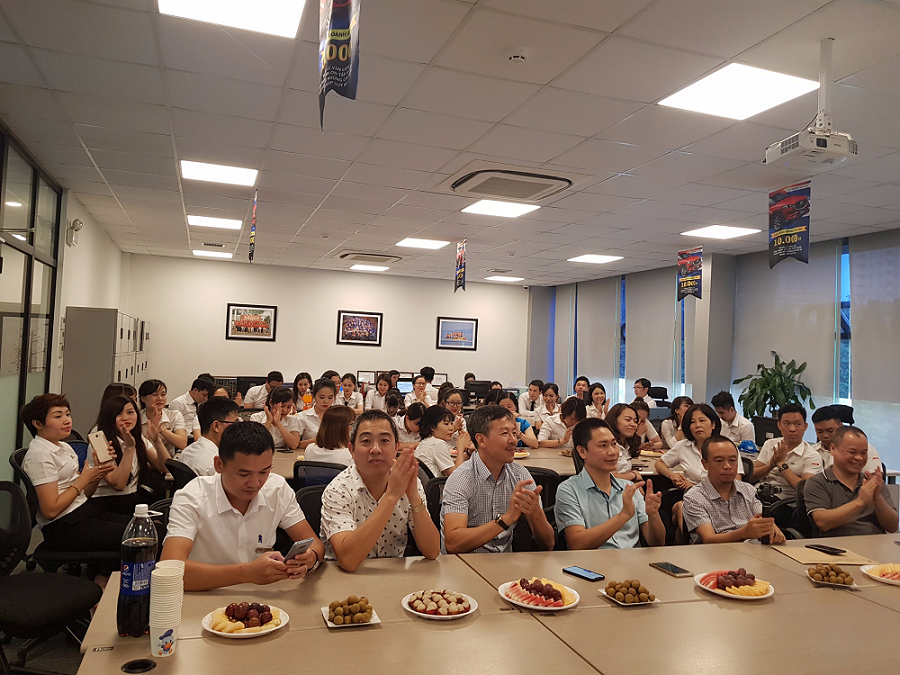 When the clock was 16:00 pm, the members were crowded, the office space filled with happy birthday music, candles, fresh flowers and cakes, and joyful laughter.
At the party, General Director Nguyen Duc Hop gave his speech to wish good health, happiness and success to Director Huynh Hong Ha and staff members have birthday on this occasion. He also encouraged spirit of all members together to unite, holding hands in forward future of the company.
General Director Nguyen Duc Hop (far right)
With emotion no hide, on behalf of all employees having birthday in August, Mr. Huynh Hong Ha said "Coming new age with my colleagues in AHCOM family makes me feel as be at home, very warm and happy. I really thank Board of Directors and all members have created for me and individuals with August birthday the meaning moments that can not be more wonderful".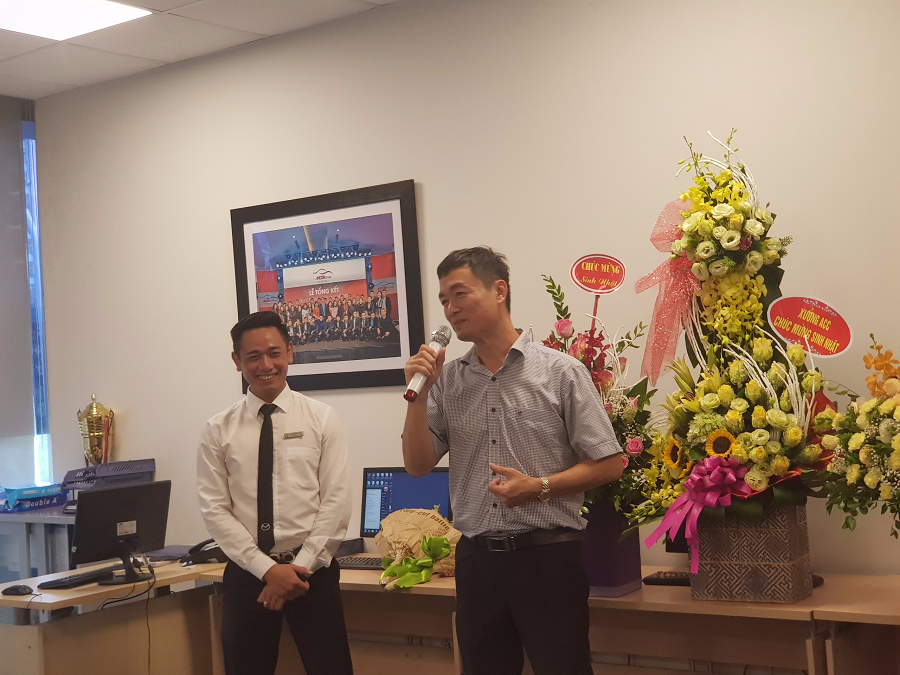 Director Huynh Hong Ha shared at the party
Thanks to Director Huynh Hong Ha, thank members of August birthday for  non-stop contributions to the success of AHCOM today and tomorrow. Hopefully, Director Huynh Hong Ha and members will always be healthy and happy, and achieve great success in work and life.
Some pictures at the party: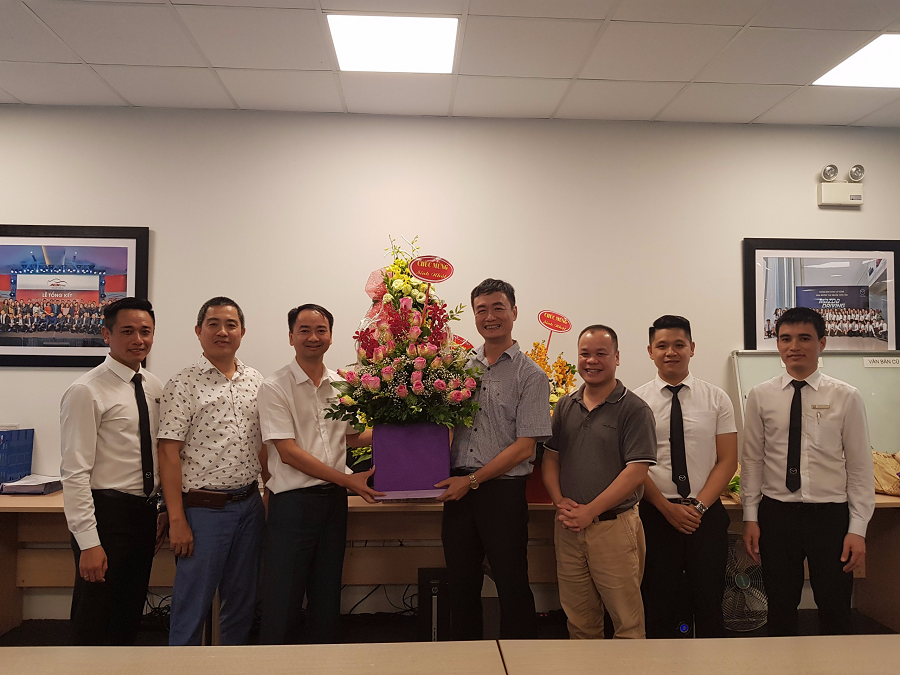 Director of Mazda Le Van Luong – Mr. Nguyen Hoai Anh (3rd from left) presented  flowers to congratulate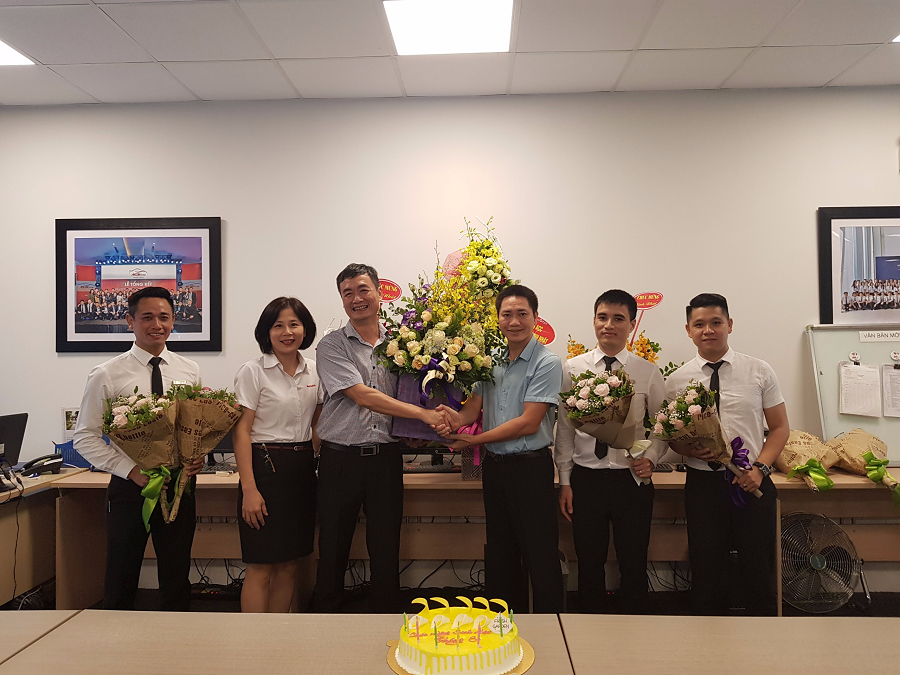 Director of Nissan Long Bien – Mr. Can Viet Ha (3rd from right) presented  flowers to congratulate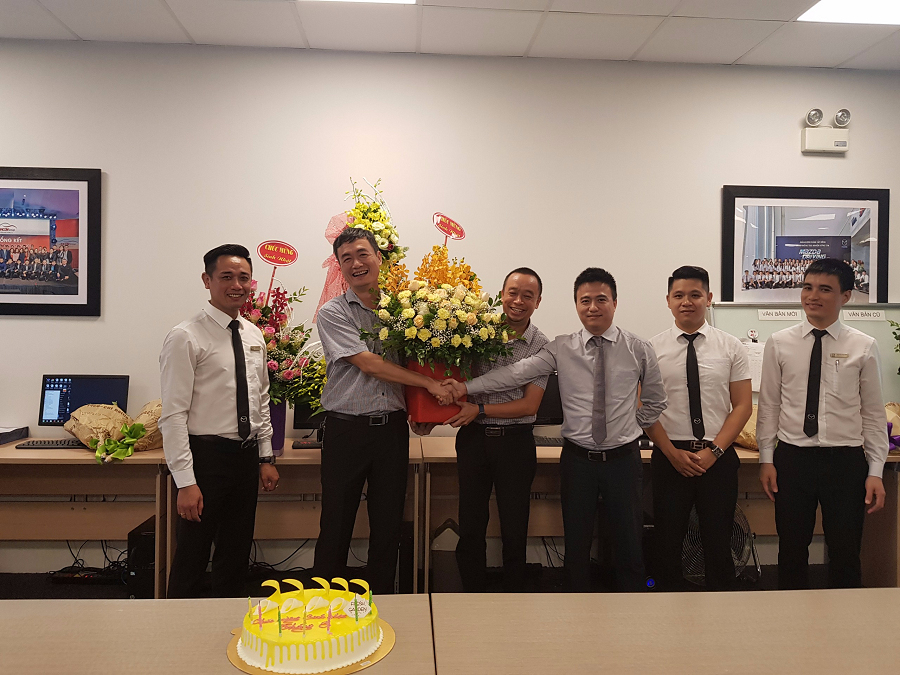 Director of AHCOM TECH – Mr. Dinh Manh Chi (fourth from right) and Director of Subaru Hanoi (3rd from right) presented  flowers to congratulate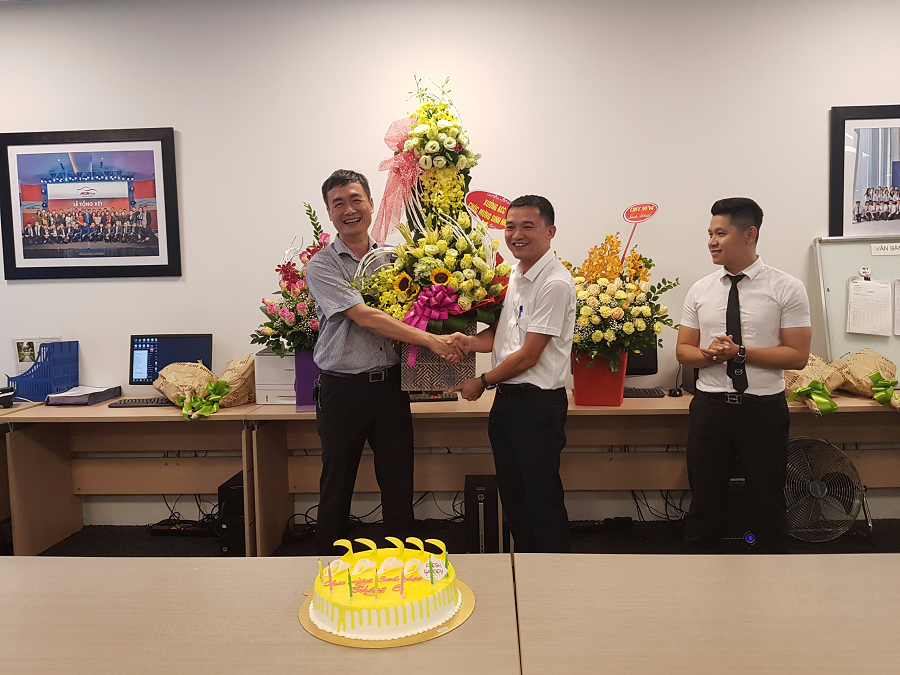 Mr. Pham Ngoc Anh – Head of Service of AHCOM Care gave flowers to congratulate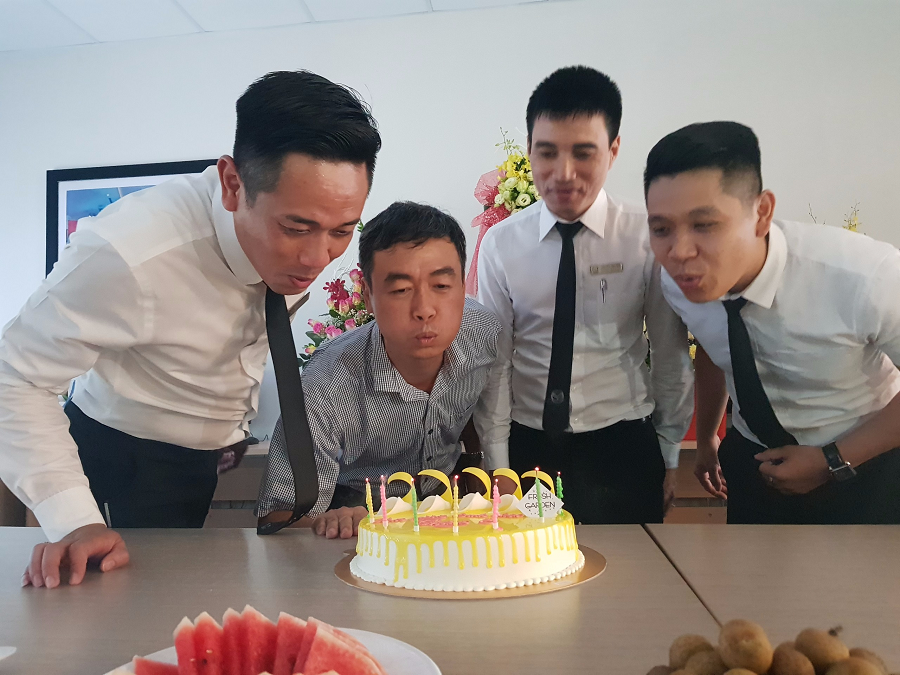 Director Huynh Hong Ha and members blew candles