AHCOM CUP 2018 season officially closed impressively
After the dramatic final match at 19:30 on 29/9/2018 with careful preparation on tactics and personnel, AHCOM teams played in spirit of determination to win the most. And the champion of the second season belonged to Nissan Business team.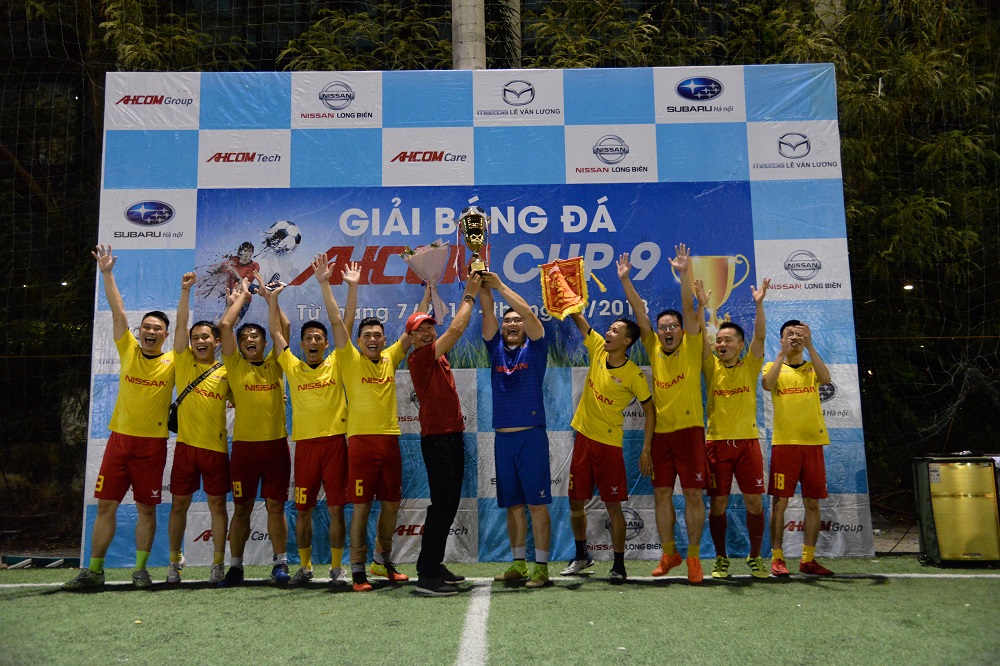 The organizers would like to congratulate NLB Business team to successfully get the championship. It can be said that is the result completely worth. Although losing 1 point to NLB Service in the first match, players of NLB Business were not frustrated. The more they played and the more determined they are. They overcame opponents, won important points when playing with the team "bottom door" and won gloriously in the final match to win the championship.
The following, runner-up was SHN that is always considered ""Brick paving the way" of the previous seasons; however, in this season, they entered the competition with the position of" Champion Candidates ". After the first match lost ACC 3 with a score of 1-2, SHN has grown up and finished with a silver medal. Congratulations to SHN.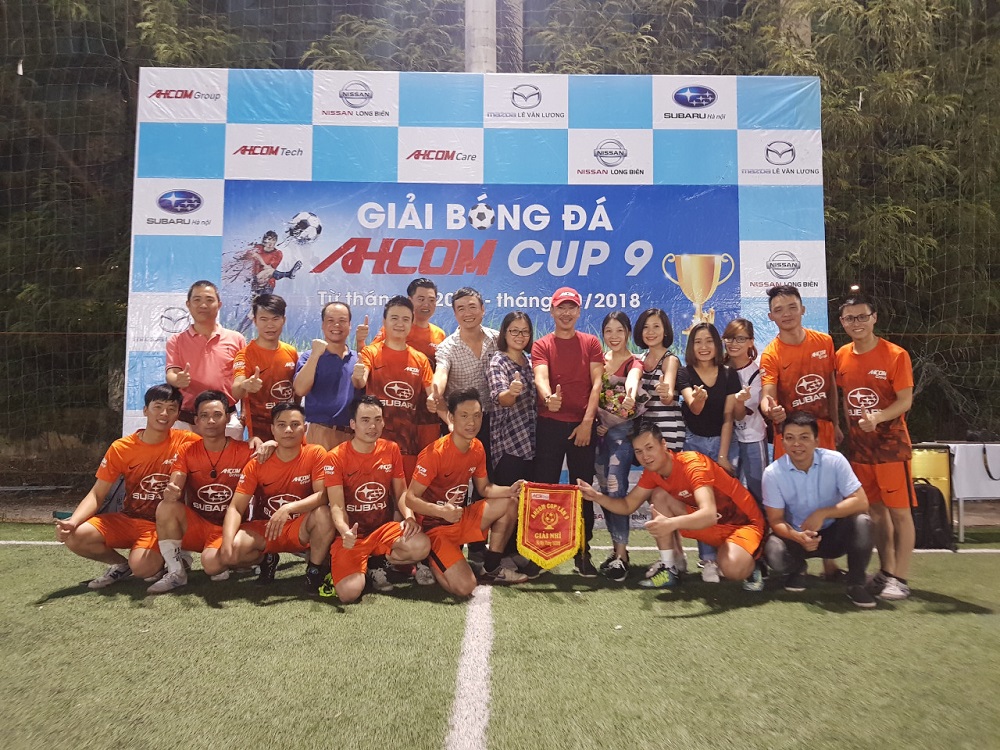 And the most unexpected of this season is NLB Service team. If they were at the bottom of the table last season, this time they came in third with impressive style play.
The 9th AHCOM CUP in 2018 has been a great success,  and according to a reliable information sources, all teams immediately set up training schedules as well as prepared financial resources to have high quality players for 10th season.
The organizers again would like to say the most sincere thanks to AHCOM Group Management and all staffs,  supporting groups and members who contributed to the success of the 9th season.
Mr. Ha Huynh