AHCOM IS BUSTLING WITH THE BLOOD DONATION FESTIVAL "AHCOM RED BLOOD DROPS'
As an annual activity, in the afternoon of August 11th, 2018, AHCOM VIETNAM JSC (AHCOM Group) in collaboration with the National Institute of Hematology and Blood Transfusion organized the 2nd Blood Donation Day with the theme " AHCOM Red Blood drops – A drop of blood donated, A life in exchange". This is a special annual event organized in the series of activities towards the 8th Anniversary of the Company's establishment (October 10th, 2010- October 10th, 2018).
---
In early afternoon at the office of Mazda  Le Van Luong dealer (68 Le Van Luong, Thanh Xuan, Hanoi), all leaders and staffs ofAHCOM Group were present to register for blood donation. In addition, the program has created a powerful communication effect that attracted the participation of volunteers who do not belong to AHCOM Group.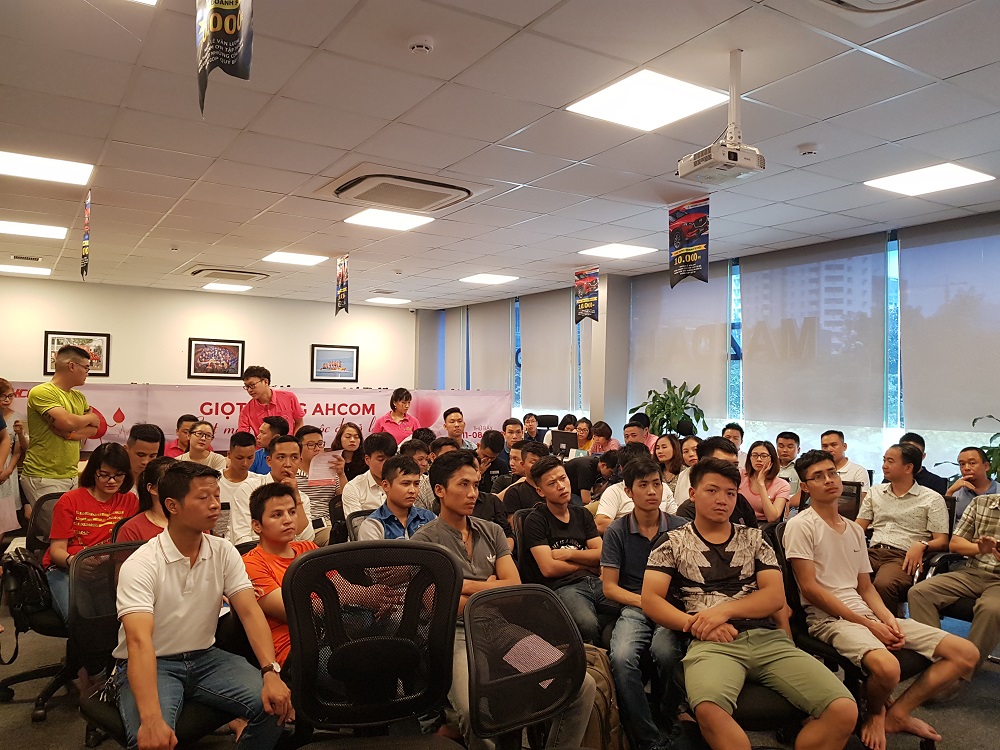 Speaking at the blood donation ceremony, Mr. Nguyen Duc Hop – Chairman & General Directorof AHCOM Group shared that: "Blood donation is a tremendous activity in the connection of life, contributing to compensate for the shortage of blood in treating patients at medical facilities. I together with Board of Directors always expect each AHCOM staff will not only contribute to bring the best products and services to customers but also be willing to share difficulties with the community".  He sincerely thanks to National Institute of Hematology and Blood Transfusion and all staffs enthusiastically participated in the blood donation festival.
General Director Nguyen Duc Hop said at the program
Blood donation was carried out safely and ensured correct procedures as well as standards under the guidance of doctors from  National Institute of Hematology and Blood Transfusion. The festival has received nearly 100 units of blood. It is not only is the spoken figure but also hearts named AHCOM to the unfortunate patients in need.
No worries as before, many young people in the company, especially women when being informed of the plan, the time of blood donation has come to register made the air of the festival s very bustling. Every person coming to register for blood donation is deeply aware of the meaning of donating blood to the social community and even to their own health. Therefore, the face of everyone looks like really happy. We are happy when we are healthy enough to help those who are weaker, happy to share and know that we have done something useful for society.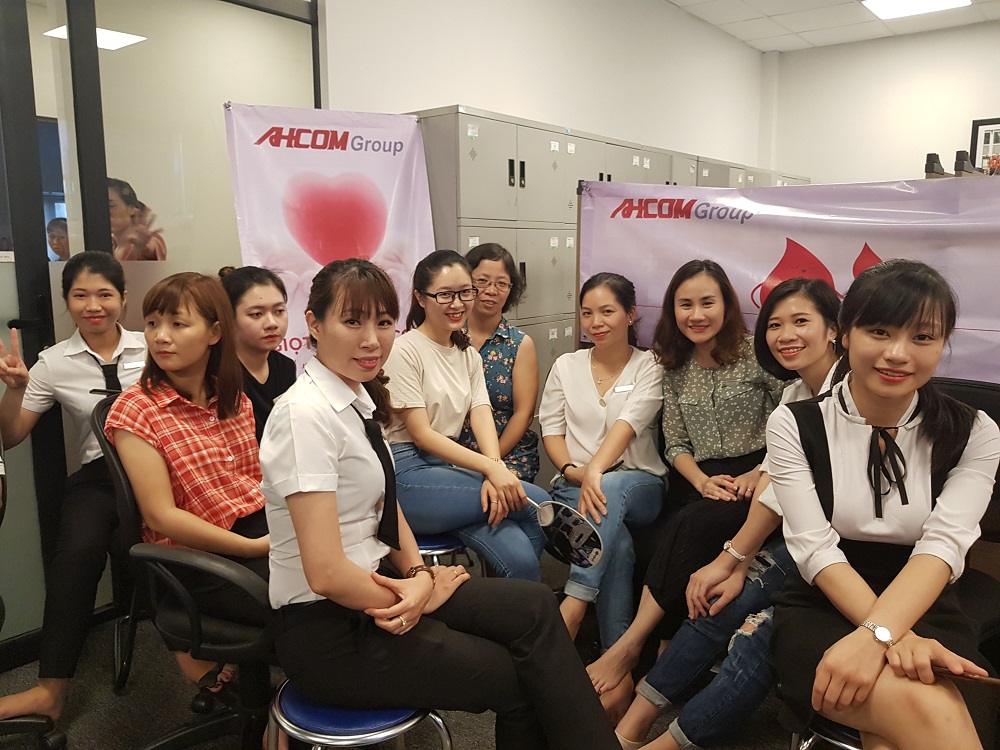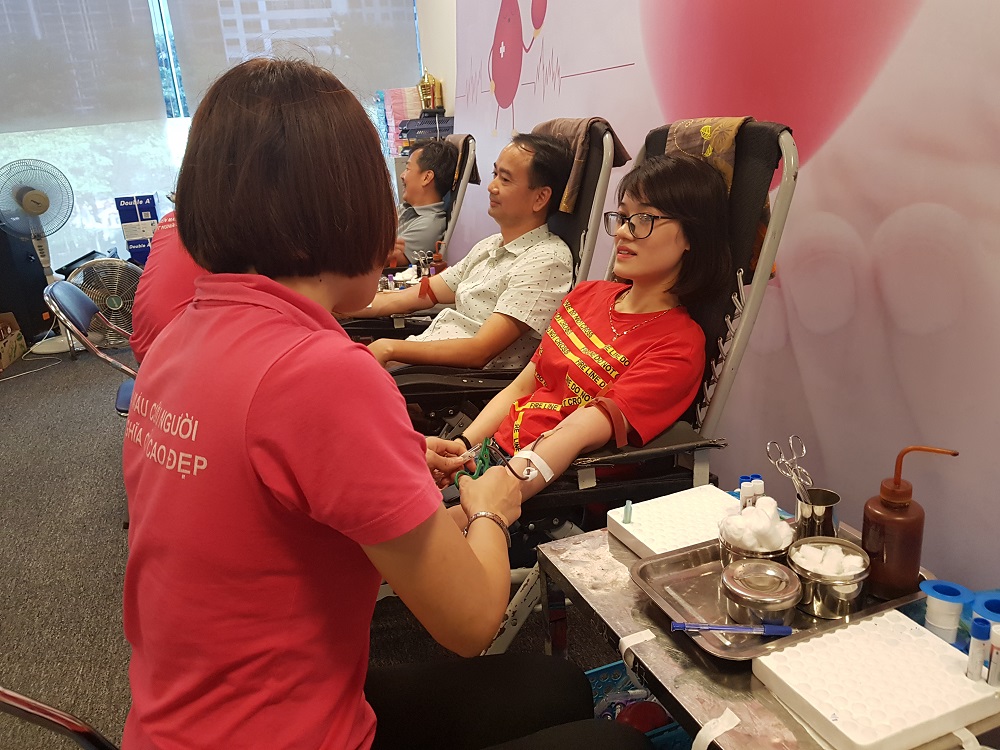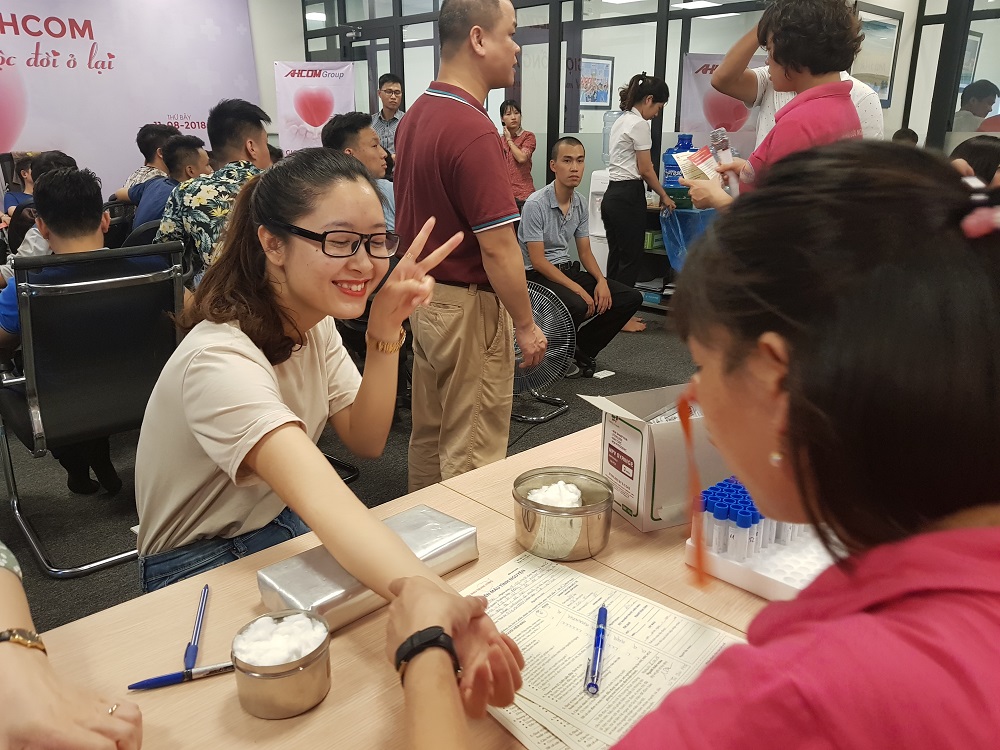 Mr. Nguyen Van Hien – Sales Manager of Mazda Le Van Luong cheerfully said: "Thinking about blood donation could save someone, I immediately registered to participate in as soon as the program was launched. Although donated 350ml blood but I did not feel tired after that. I hope my blood drops will be useful to someone because "A drop of blood donated, A life in exchange".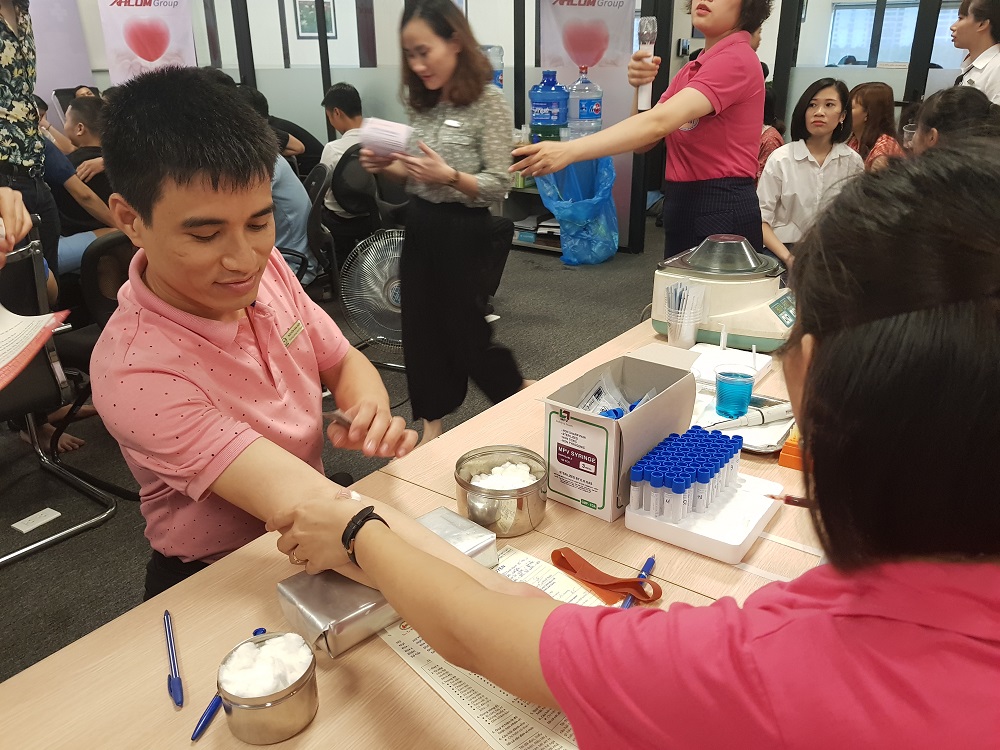 The results of the volunteer blood donation "AHCOM Red Blood Drops" is the best demonstration of high responsibility for the community of the Board and staffs of AHCOM . This is also a motivation for AHCOM to continue to deepen the movement in subsequent blood donations, to receive more and more volunteer arms, to share many drops of blood, to contribute to bring life and happiness for the unlucky ones and empower with the business community to do better humanitarian task as well as social security.
Some pictures at the blood donation festival: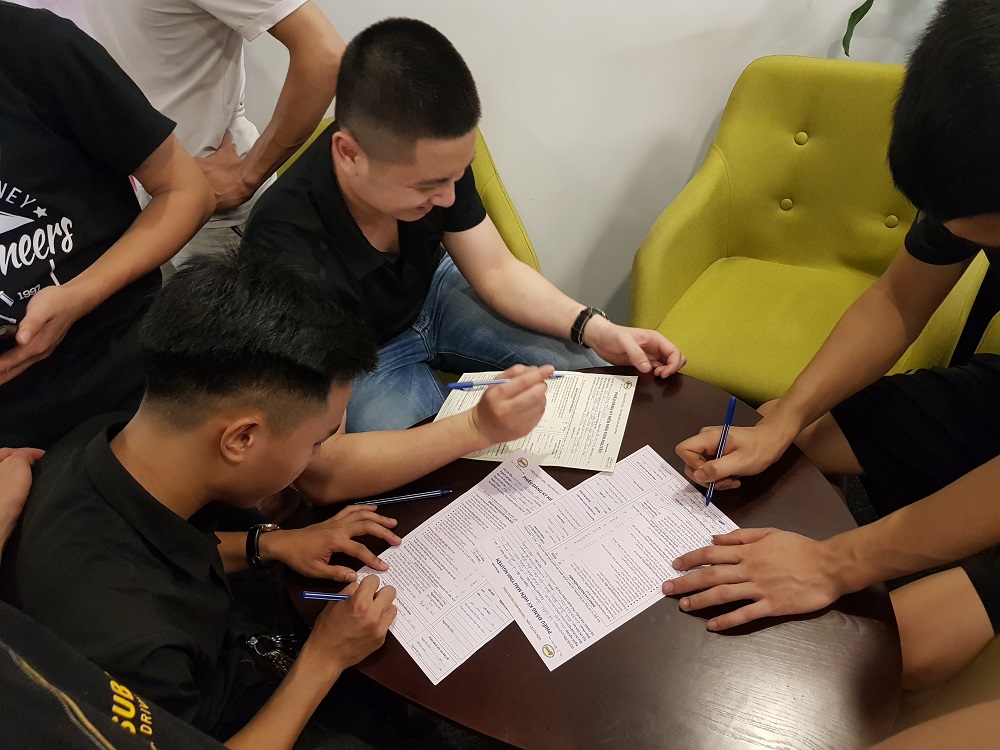 Members fill out personal information on their blood donation registration form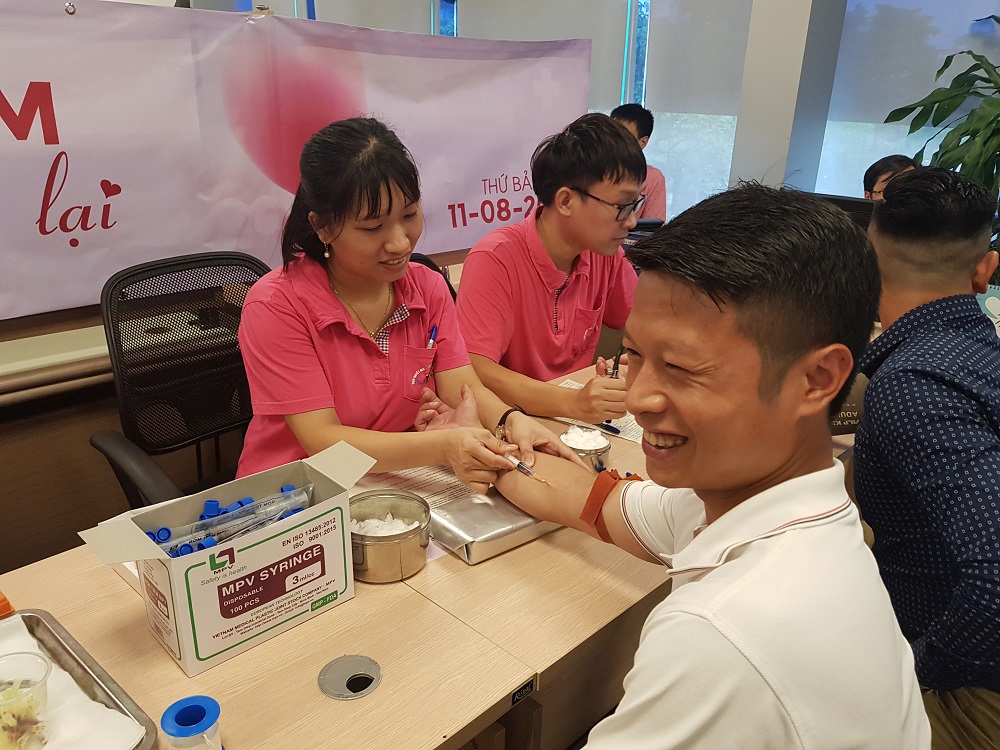 Members are get health tests before donating blood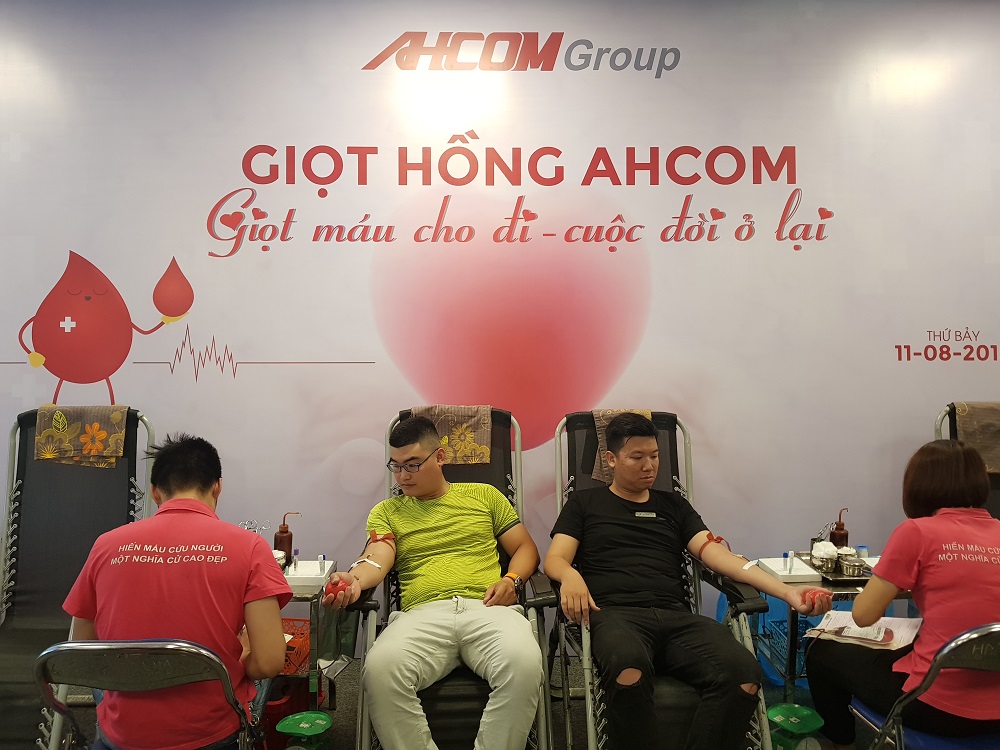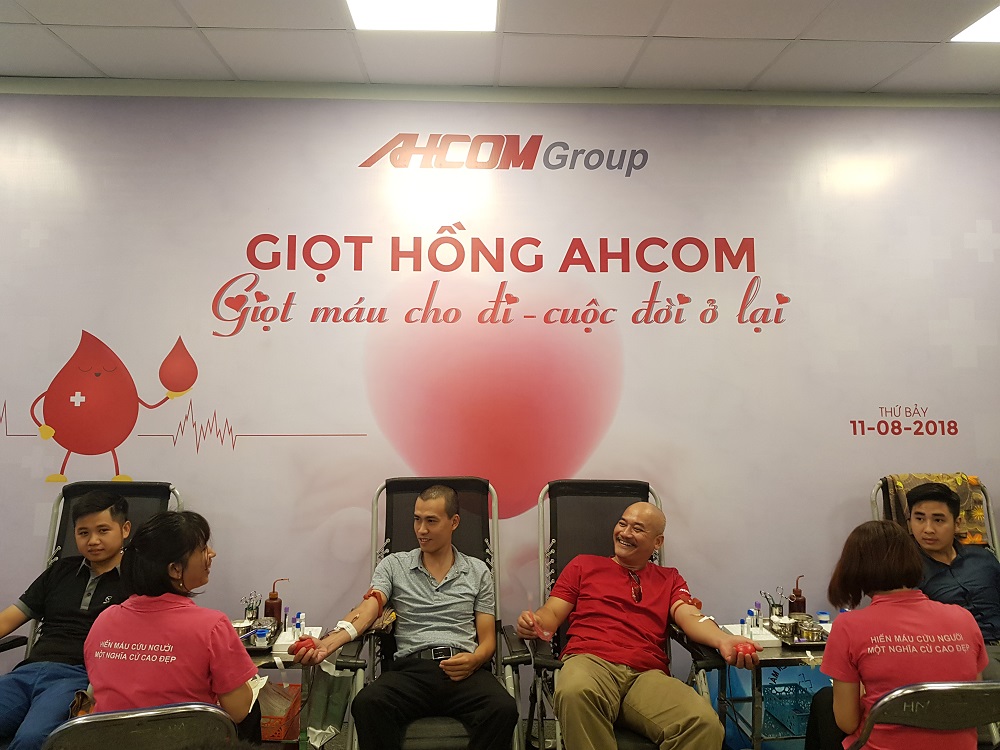 Members are enthusiastic to donate blood.