BEING BORED OF THE WORK? WHAT IS THE WAY TO MAINTAIN YOUR MOTIVATION EVERY MORNING?
Being struggle every morning before work? Losing motivation? How many times do you feel frustrated with your job, and even want to look for another job but cannot stay at a job or company for long?
This is a very common situation for many modern employees. When the work is so repetitive, when the creativity is increasingly limited, it will also lead to the job stagnation. So, to minimize this as well as to maintain the energy and motivation level every day, all AHCOM family members should take a look at these following tips:
Think simple: challenges will always go with opportunities.
Natural human instinct is to refuse or be afraid to take on challenges or to do something completely different. Because those can make people feel uncomfortable, feel pressure and it's understandable that no one wants to put the pressure on themselves. But to a successful person, instead of putting themselves under pressure, this is a valuable lesson, is a way for us to get out of our comfort zone to improve ourselves, to be better.
For example, when your boss assigns you a project that involves lots of calculations, you might feel uncomfortable with dozens of numbers and worry that you will ruin everything. Instead of going to your manager and turning down this project, you should consider team up with people who are more experienced in the field, learn how to use numbers when you work with others, and take advantage of this opportunity to advance further in your work.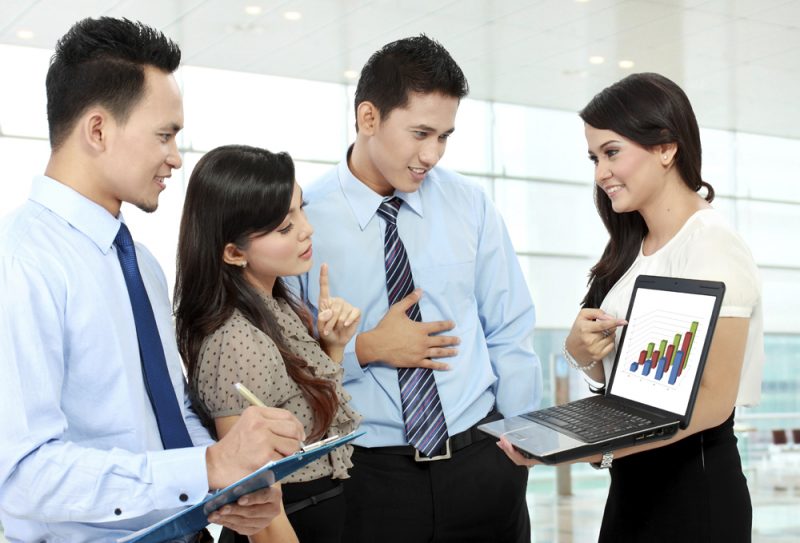 There are many ways to take advantage of challenges to push yourself towards completion, instead of worrying, wavering or even thinking about quitting. In fact, no job is perfect and easy, when facing a challenge, do not back down, step up, into a difficult situation with the curiosity and the willingness to solve all the problems. Challenges are there to make you learn and boost your motivation so that you can thrive in your career.
Build the relationship and respect the differences of people around
One of the significant impacts on your work is colleagues. And in fact, the colleagues around us are not alike. Each person has a unique trait, a different way to communicate and motivate themselves to develop. And sometimes, the difference makes us uneasy or upset. So, if we had to meet each other every day, work together and yet bring along that frustration, would it work?
The simple solution is that everyone opens up their mind to consider different perspectives, build personal relationships and give feedback to each other respectfully.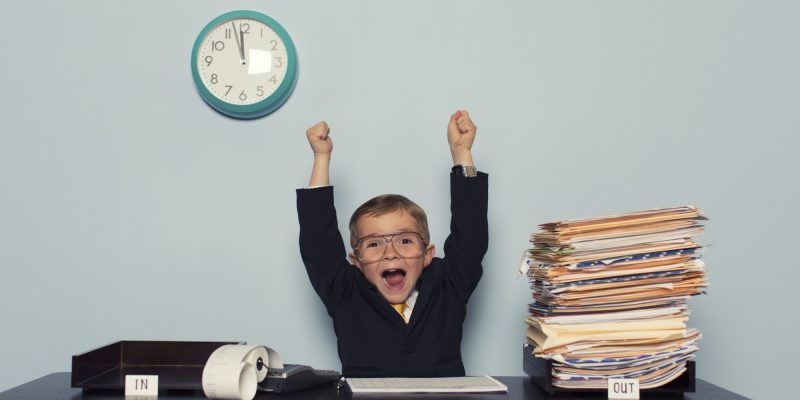 Keep your mind at ease with unfinished work
Some people feel like they can only breathe a sigh of relief when they have finished all the tasks they have on the list. But in the case of successful people, they sometimes stretch their work because their work is endless and non-stop. They will always have projects that need to be completed, deadlines to met and emails to be processed.
If you only focus on the fact that you cannot finish the work, it will only make you more frustrated. Successful people always accept their work is continuous and instead of worrying, they will find a way to manage that endless list of tasks. They will not be too worried about upcoming deadlines. Worrying only cause you to lose your energy and productivity.
Get used to thinking positively every day!
Seeing challenges as opportunities to learn, you will find work easier for yourself. The important thing is not how you work but how you approach and look at it.
So let AHCOM be able to always see your smile at the office every morning!
---
AHCOM VIETNAM
LEADING ENTERPRISES IN VIETNAM AUTOMOTIVE INDUSTRY
---
AHCOM VIETNAM COMMITS TO:

Creating and maintaining a dynamic, professional and transparent working environment.

Building a sustainable organization to create new added values for customers.

Providing high-quality products and services at reasonable prices.

Contributing to building a better community and environment.
(Source: Cafebiz)