TRAINING ACTIVITIES "INTERNAL CULTURE" IN MAY 2020
On May 23, 2020, the annual training "AHCOM Culture" was held at the 1 Mac Thai Tong office. This training course has more than 20 new employees from 6 subsidiaries in AHCOM: Mazda Le Van Luong, Nissan Long Bien, Subaru Hanoi, Subaru Long Bien, AHCOM Tech and Amax Car Spa.
Internal culture course is provided for new members of AHCOM family. This is an opportunity for them to listen and understand about AHCOM. Moreover, this is also the chance to practice basic skills in communication with colleagues and customers. Even though the lessons such as shaking hands, greeting customers or showing hospitality etc are seemingly simple, all employees actively discuss and enthusiastically participate in the training.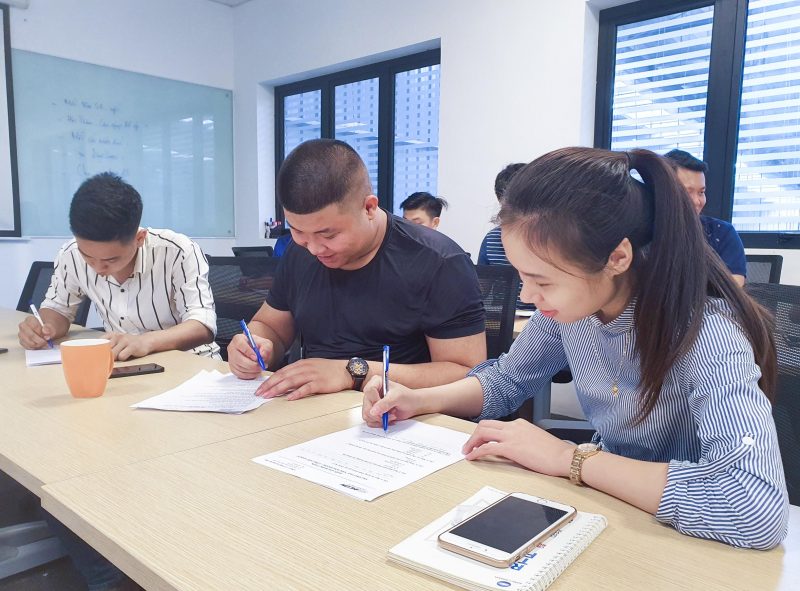 Since the early days, AHCOM's Board of Directors has always prioritized human values, clearly defined the goal of building a comprehensive human resource system. Moreover, maintaining a standard internal training has always been the company's top priority.
The course ended with smiles, with handshakes from AHCOM family members. This is not only an opportunity for employees to gain knowledge, but also a place to enhance the solidarity and alliance between each subsidiary in AHCOM.
Hopefully, all new members will follow their former colleagues, together to build a stronger AHCOM.
---
AHCOM VIETNAM
LEADING ENTERPRISES IN VIETNAM AUTOMOTIVE INDUSTRY
---
AHCOM VIETNAM COMMITS TO:

Creating and maintaining a dynamic, professional and transparent working environment.

Building a sustainable organization to create new added values for customers.

Providing high-quality products and services at a reasonable price