AHCOM CHARITY FUND IS HONORED TO RECEIVE THE CERTIFICATE OF CHARITY ACTIVITY FROM EDUCATION AND TRAINING DEPARTMENT OF TUAN GIAO DISTRICT, DIEN BIEN PROVINCE
With positive efforts in community activities, AHCOM charity fund was honored to receive Certificate of Merit for Charitable Activities from Education and Training department of Tuan Giao district, Dien Bien province on December 6th, 2017.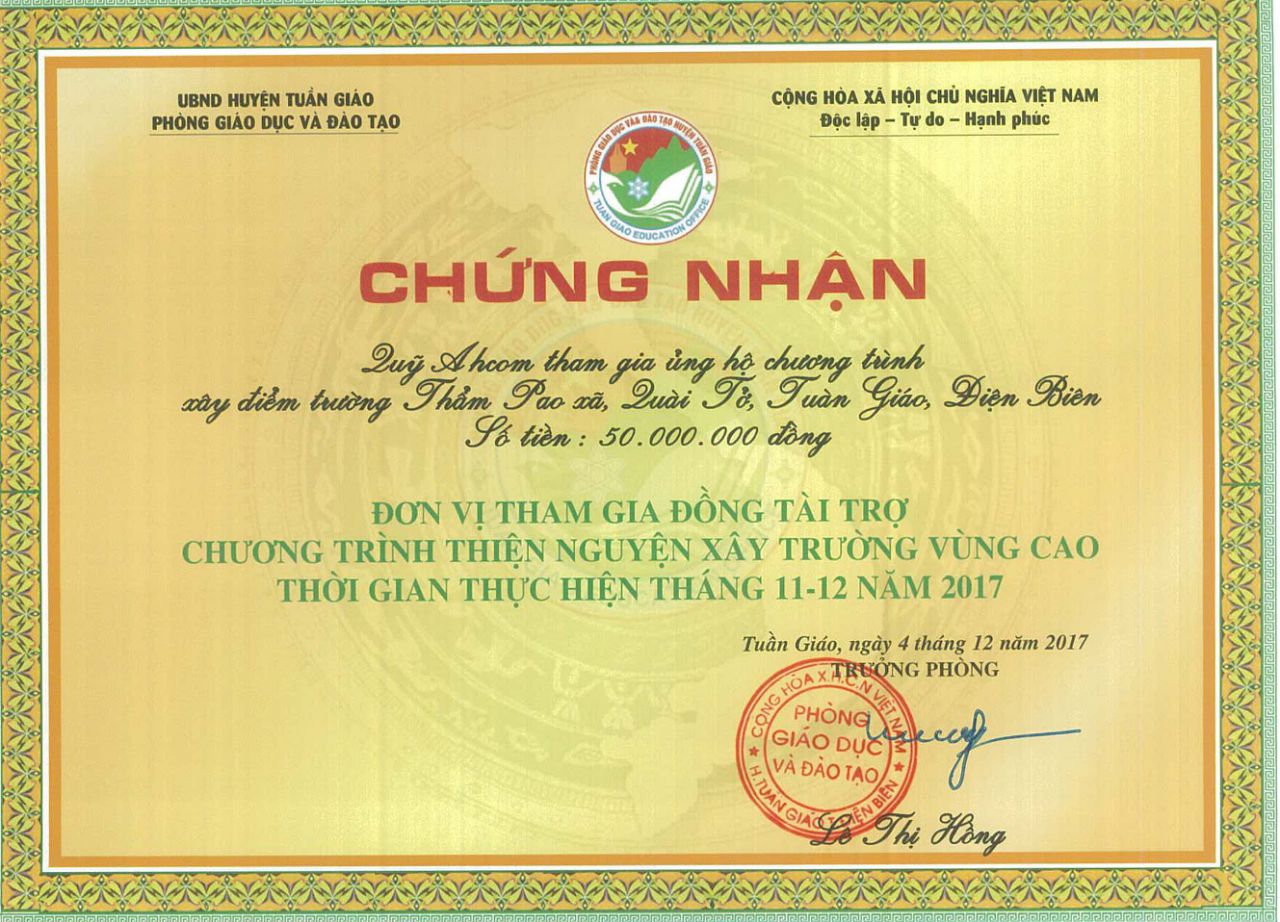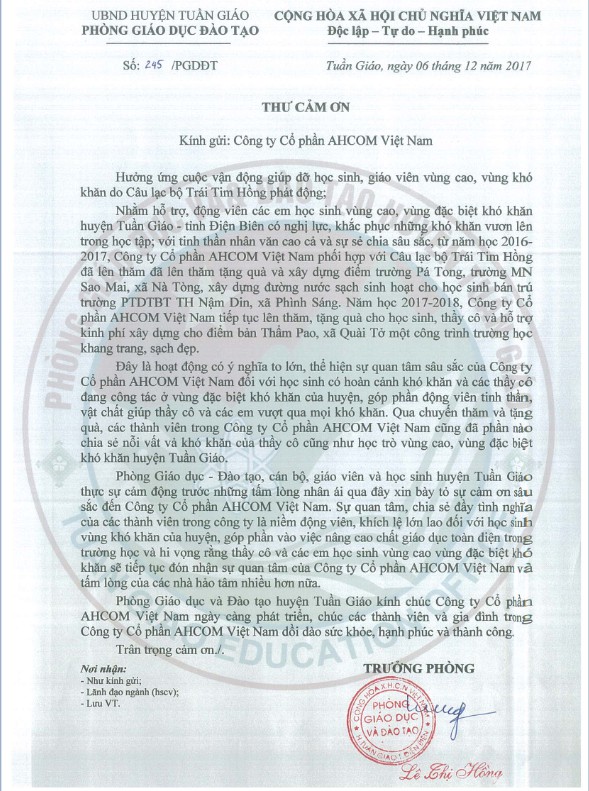 In 2017, AHCOM promoted community activities, particularly in the field of education. Understanding importance of knowledge, education for future generations and economy of country, the board of directors approved decision to establish AHCOM charity fund in 2015. Since then AHCOM has carried out many charity projects: building schools, donating to support poor countryside, difficult circumstances … in many regions of country.
For charity project in Dien Bien, AHCOM charity fund successfully implemented following items: Building Pa Tong school and Sao Mai preschool, building clean water system for Semi-boarding pupils of Nam Din primary school, building Tham Pao school as well as visiting, giving gifts to students and teachers here.
Recognizing and appreciating those humanitarian activities of AHCOM charity fund, Education and Training department of Tuan Giao district has solemnly sent certificate of merit with thank letter to AHCOM charity fund. The board of directors as well as AHCOM group have been very happy to receive and felt more deeply about value of community charity.
In addition, with desire becoming a big business – community enterprise, AHCOM charity fund will continue to implement more projects which can make new changes for many rural areas, advance for many generations.
On behalf of AHCOM charity fund, we send sincere thanks to Education and Training department of Tuan Giao district, Dien Bien province. Hopefully, with a part of AHCOM's contribution, appearance of this place will be developed.