THE JOURNEY OF GIVING LOVE
THE JOURNEY OF GIVING LOVE
The charity journey of AHCOM Charity Fund was experienced with over 500 km from Hanoi through Moc Chau, Tuan Giao and to the new school in Dien Bien.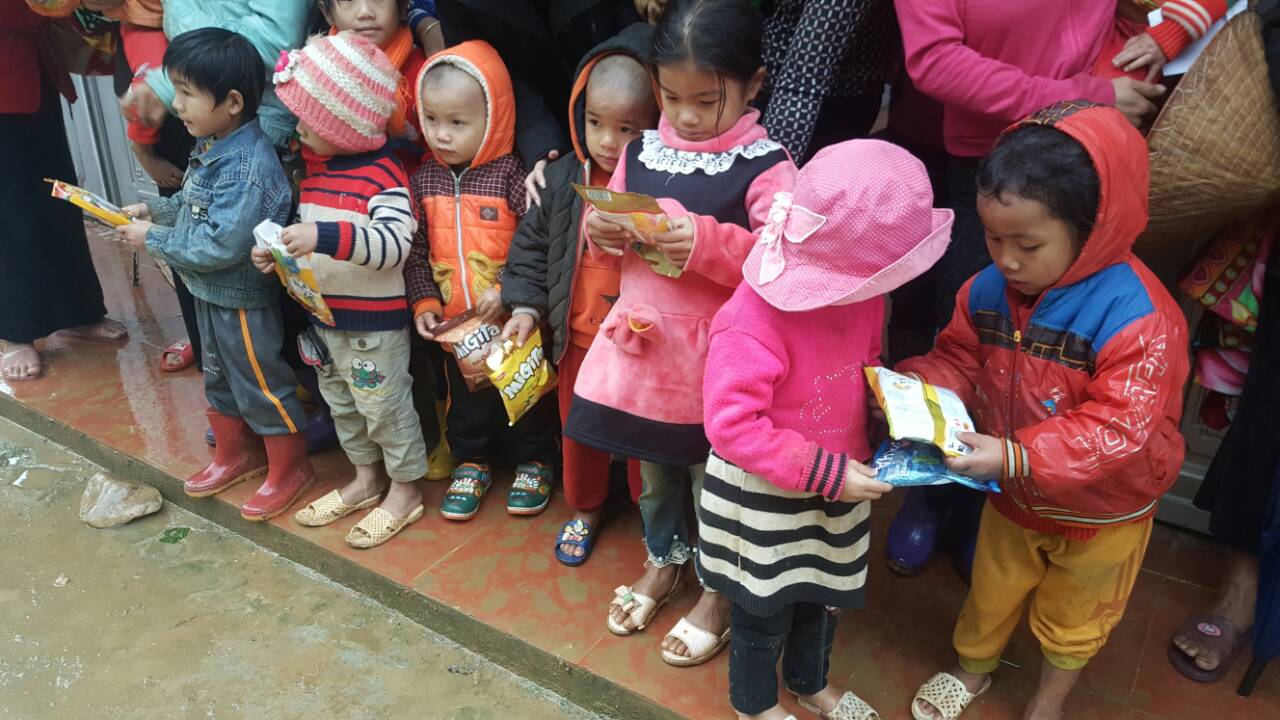 Little children at Sao Mai preschool
After more than one month of calling and campaigning members of Long Bien Nissan, Le Van Luong Mazda, Hanoi Subaru, AHCOM Tech, AHCOM Charity Fund has received enthusiastic support both human strength and properties of members. Charity group including AHCOM Charity Fund, Pink Heart Club and Trung Thanh Food had a trip of 3 days and 2 nights to visit and give meaningful gifts for uplands children in Pa Toong- Tham Pao – Moc Chau- Son La.
The charity group departed at 5am, all members were eager to prepare gift packages filled with love to begin their journey to highlands, where many difficult circumstances need help. The train left Hanoi in drizzly cold rain in winter but all members felt so eager.
Crossing more than 1000 km with slippery mountain because of drizzly rain, however tiredness is gone out by enthusiastic welcome of Thai and Mong teacher here. All members became more agile, quickly got off the car and transported presents, gifts…
With over 100 gifts such as towels, long socks and woolen caps … AHCOM Charity Fund gave children studying at Sao Mai preschool. It is hoped that all students will be warm enough to continue to go school and succeed in the future.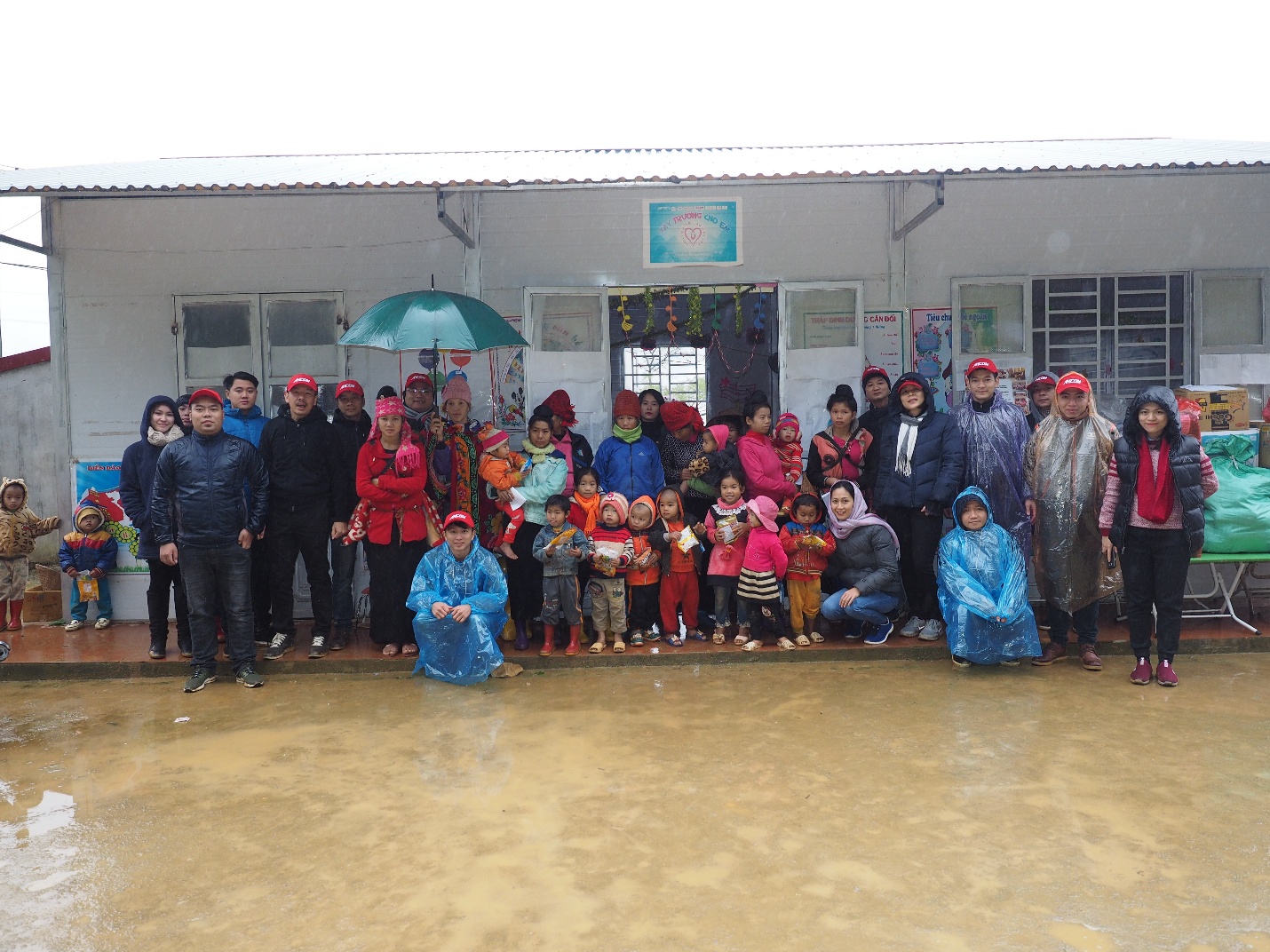 AHCOM Charity Fund took commemorative photo with children at Sao Mai preschool
After visiting and giving presents at Sao Mai preschool, AHCOM Charity Fund quickly moved to newly completed school in Tham Pao-the second school is built by AHCOM in association with Pink Heart Club  and Trung Thanh Food in 2017. At the inauguration ceremony, AHCOM Charity Fund prepared more than 30 gifts including books, pens, erasers and cutters….to donate children, hope all of them will not be shortage of books to continue to school.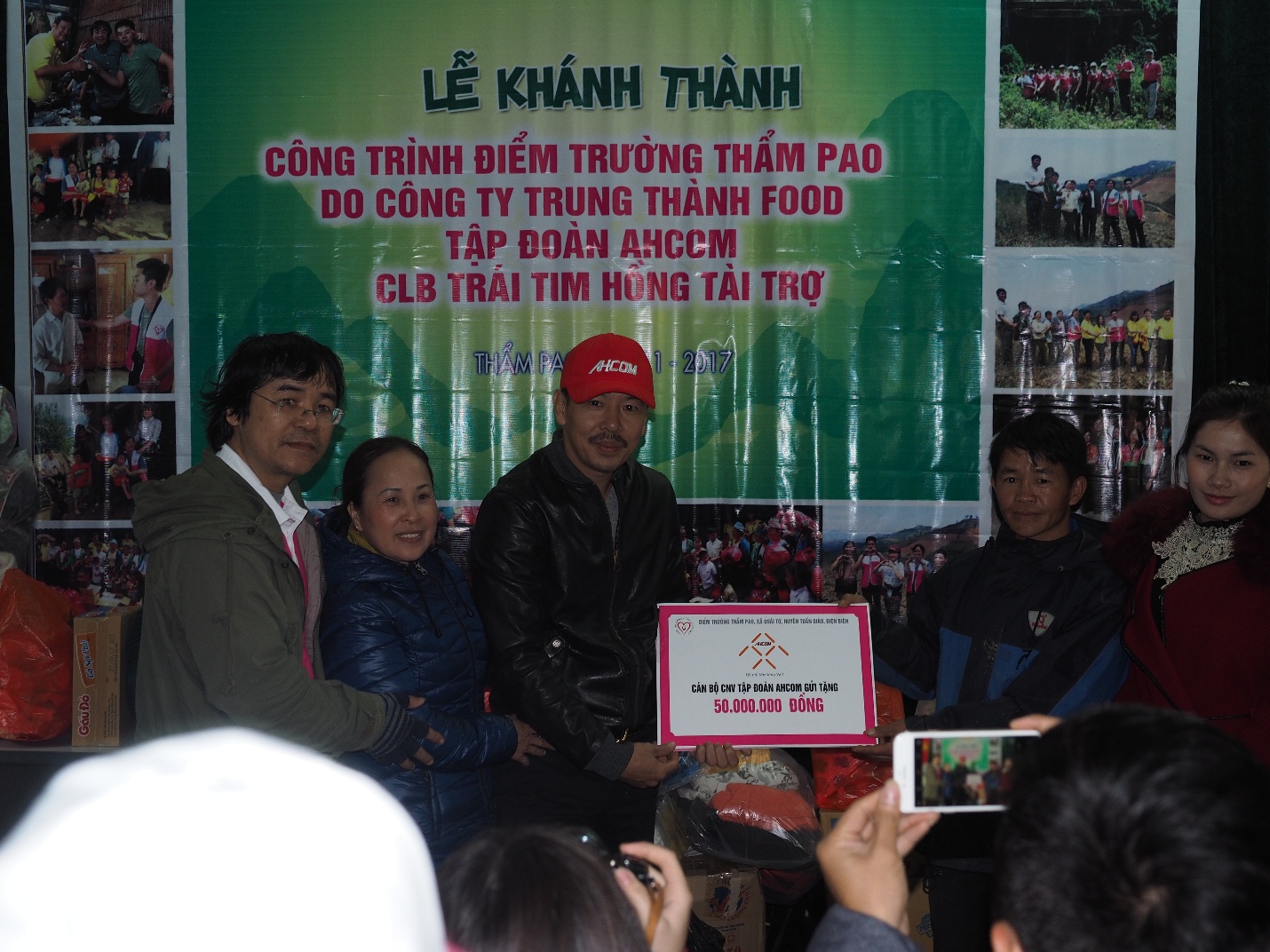 The representatives of AHCOM Charity Fund-Mr. Nguyen Duc Hop handed gifts to teachers and students at school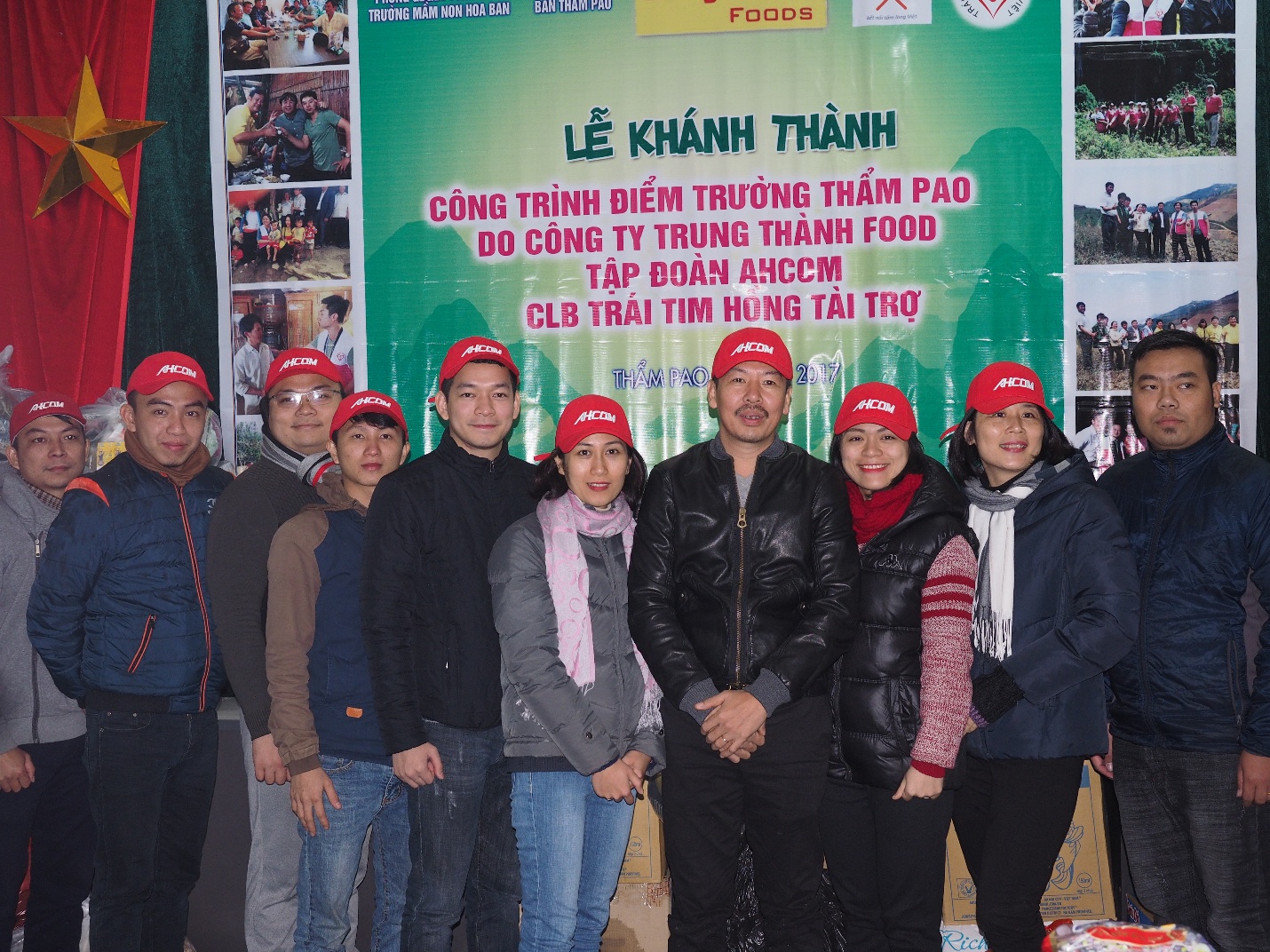 Members of AHCOM Charity Fund took souvenir photos in the inauguration ceremony of Tham Pao school
In the evening of the same day, the team continued to move to Ethnic Boarding School Moc Chau-Son La to present gifts to children studying here. The meeting was very cheerful and warm.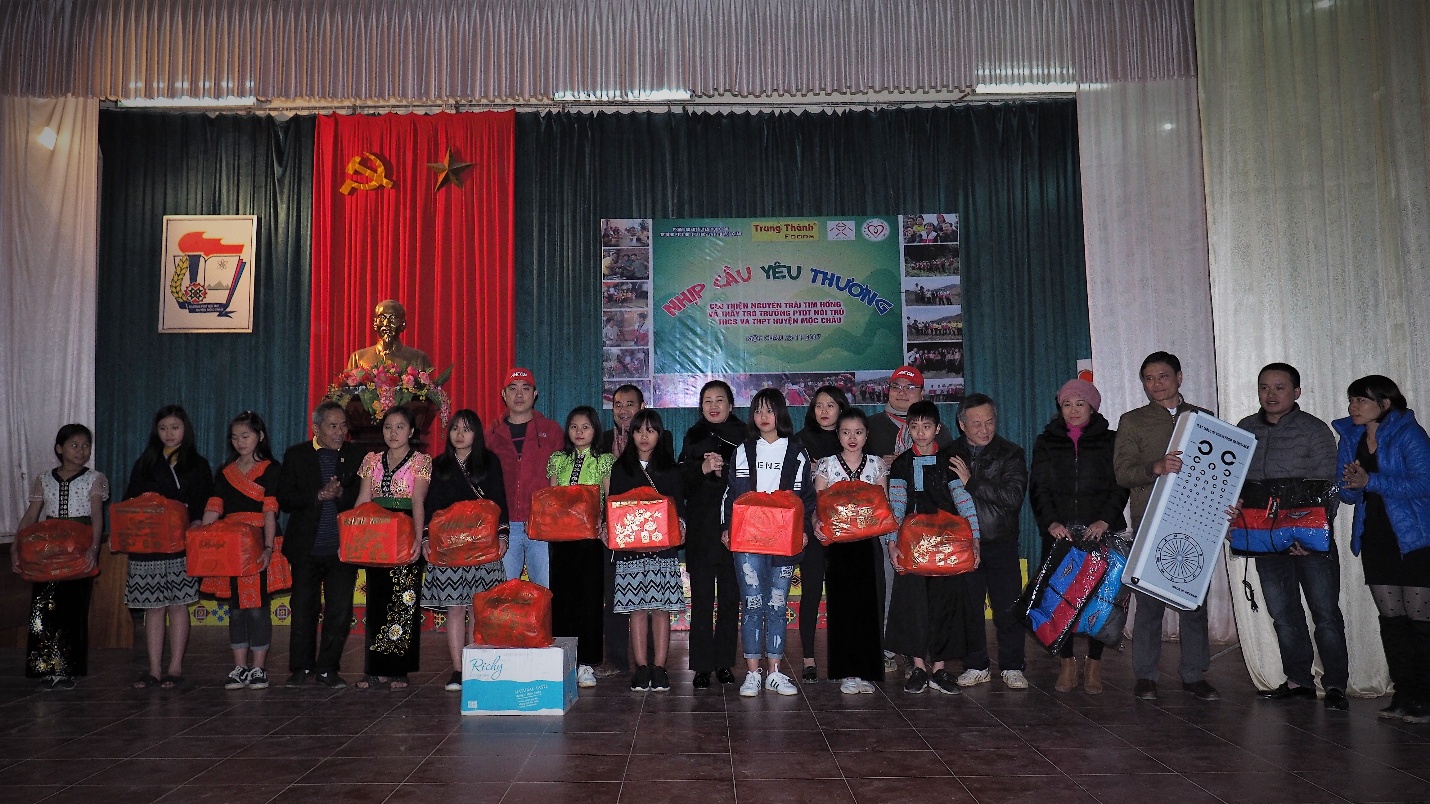 AHCOM Charity Fund, Pink Heart club Hong and Trung Thanh food gave gifts to 12 student representatives from classes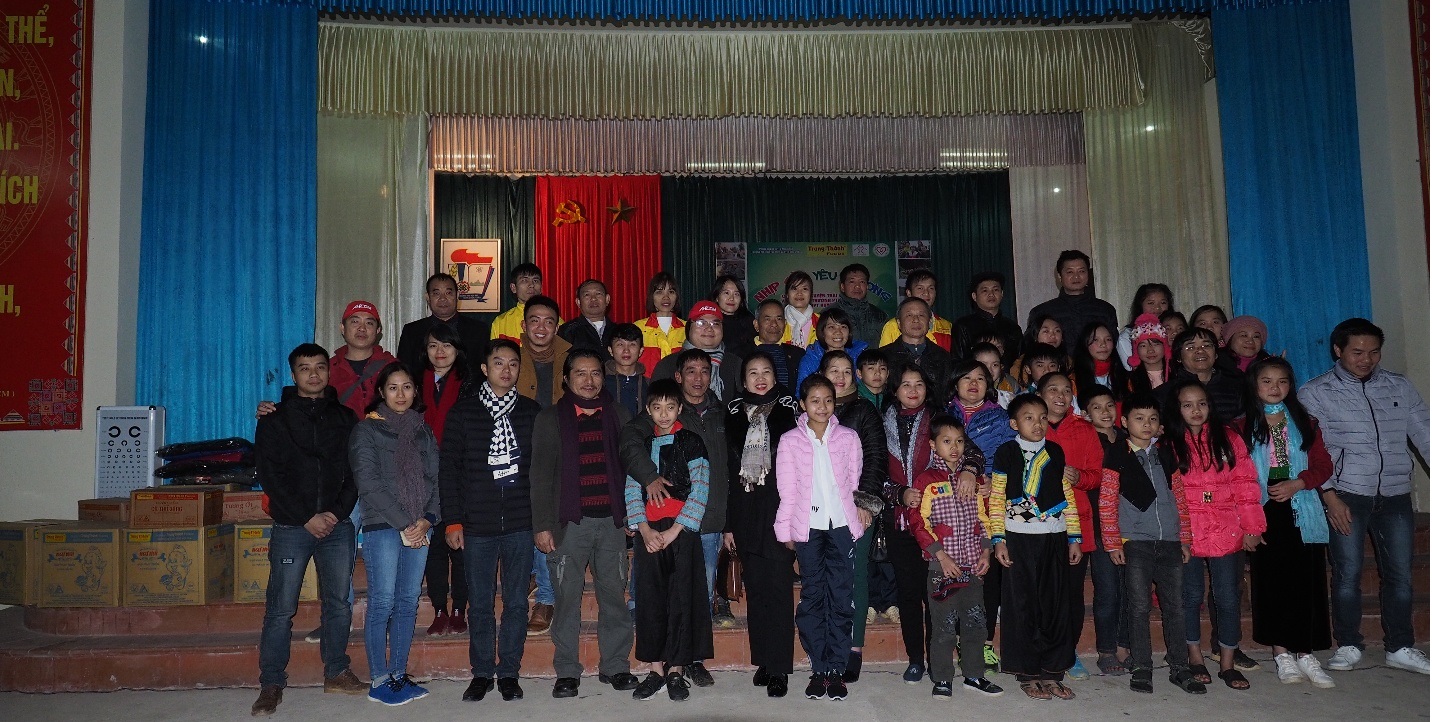 AHCOM Charity Fund, Pink Heart club Hong and Trung Thanh food took photos with teachers and students
The final destination of the trip is Moc Chau General Hospital. The team has prepared a lot of gifts to donate children.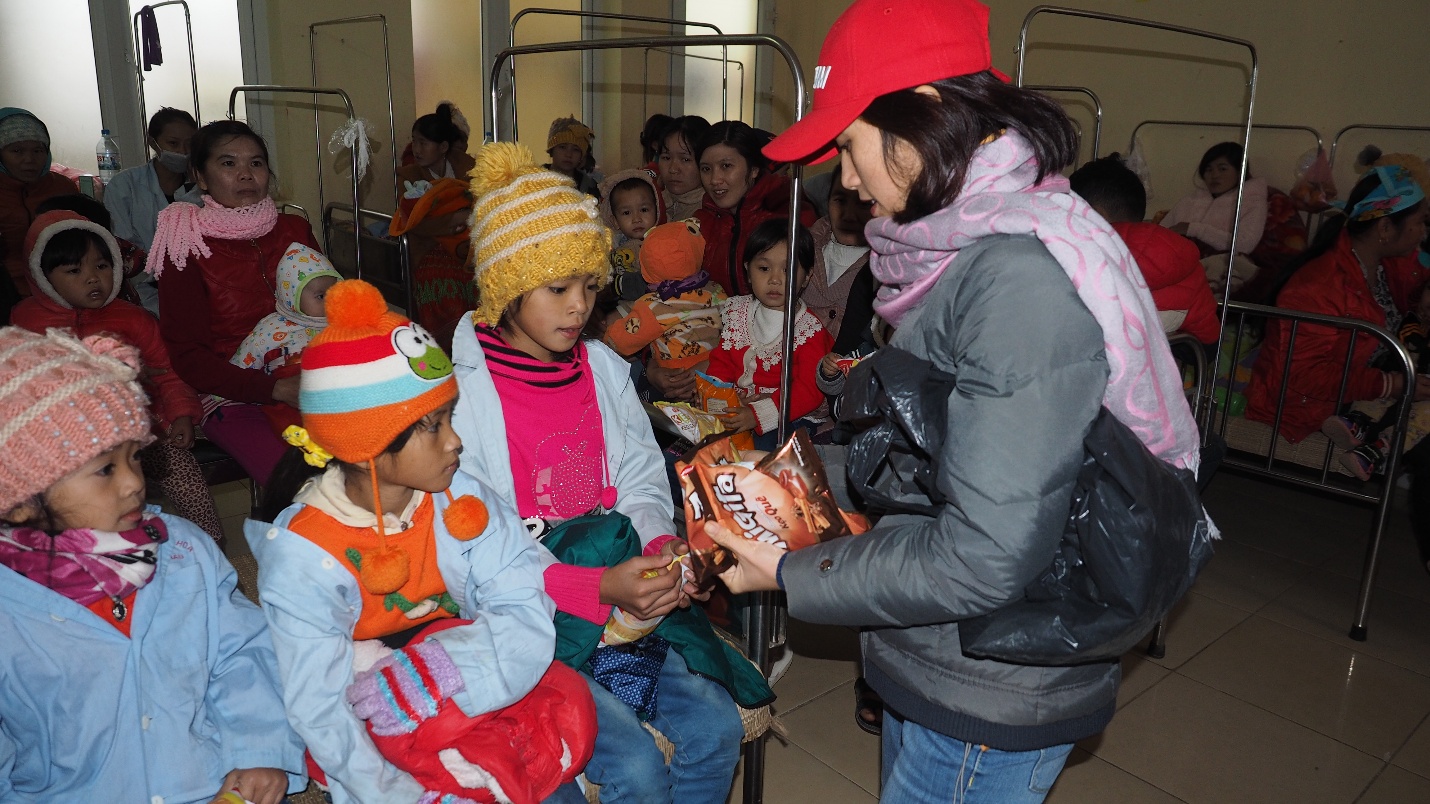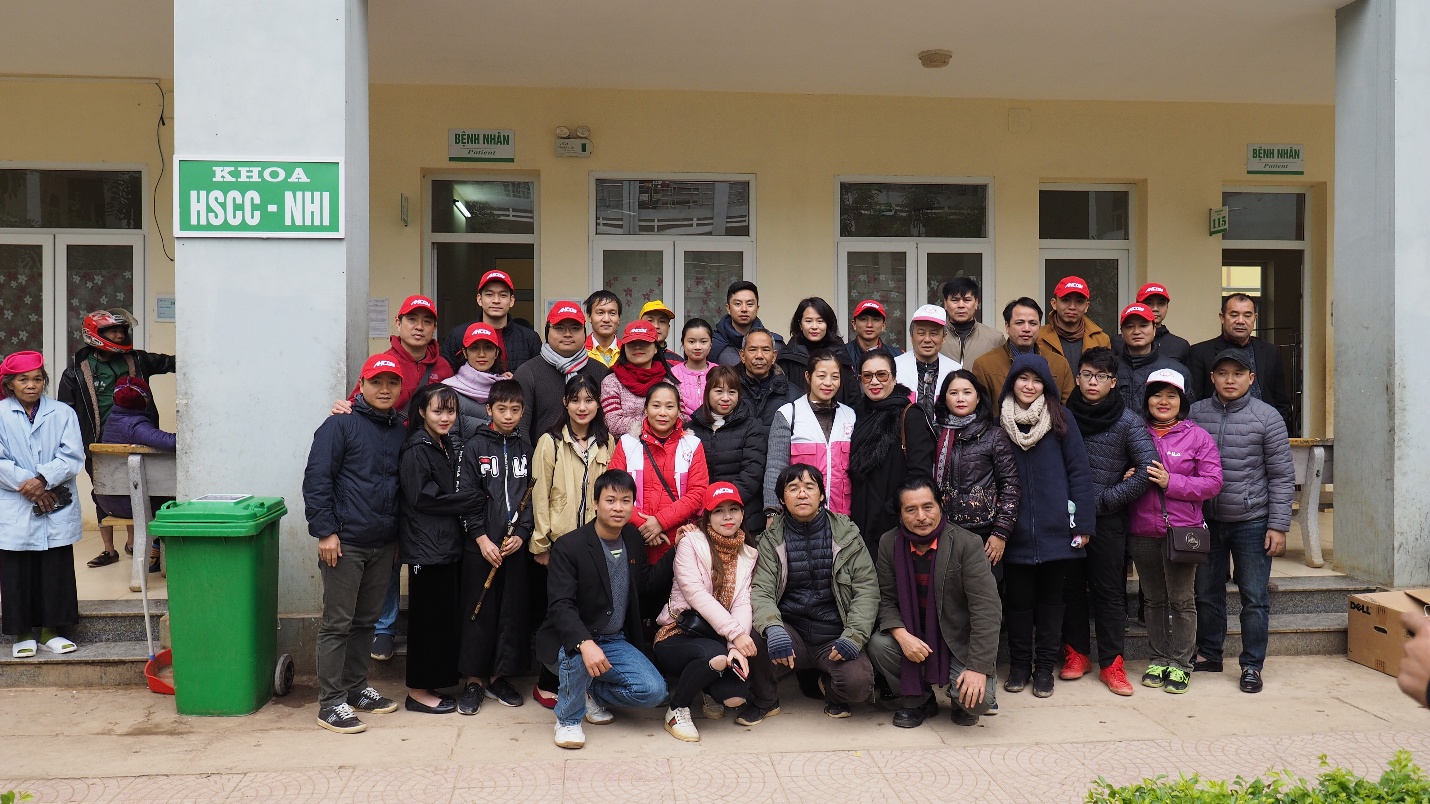 AHCOM Charity Fund, Pink Heart club Hong and Trung Thanh food took commemorative photos
AHCOM Charity Fund would like to send sincere thanks to members of AHCOM – who have compassionate hearts, have supported and co-operated with the Fund. Once again, AHCOM Charity Foundation has created hope for children in uplands. Hope you will succeed on the way to build your knowledge.