One thing to give, joy forever
AHCOM is contribution of all employees of AHCOM Company with the aim of organizing charity programs supporting and helping pieces of difficult, unhappy life, bringing smiles to unlucky fates.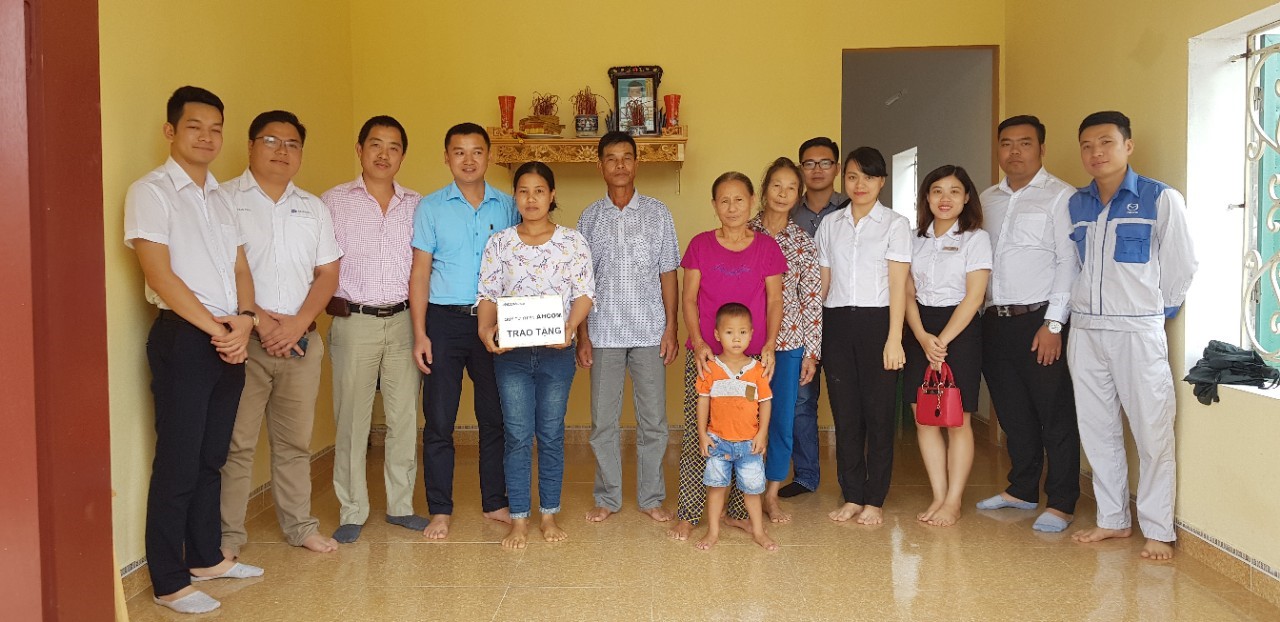 According to the proverb: "Love people as yourself," AHCOM has been interested in special circumstances both inside and outside the company. As an annual charitable activities, on August 30th, the fund handed over a gift to Ms. Dang Thi Thom – a chef at Mazda Le Van Luong service workshop.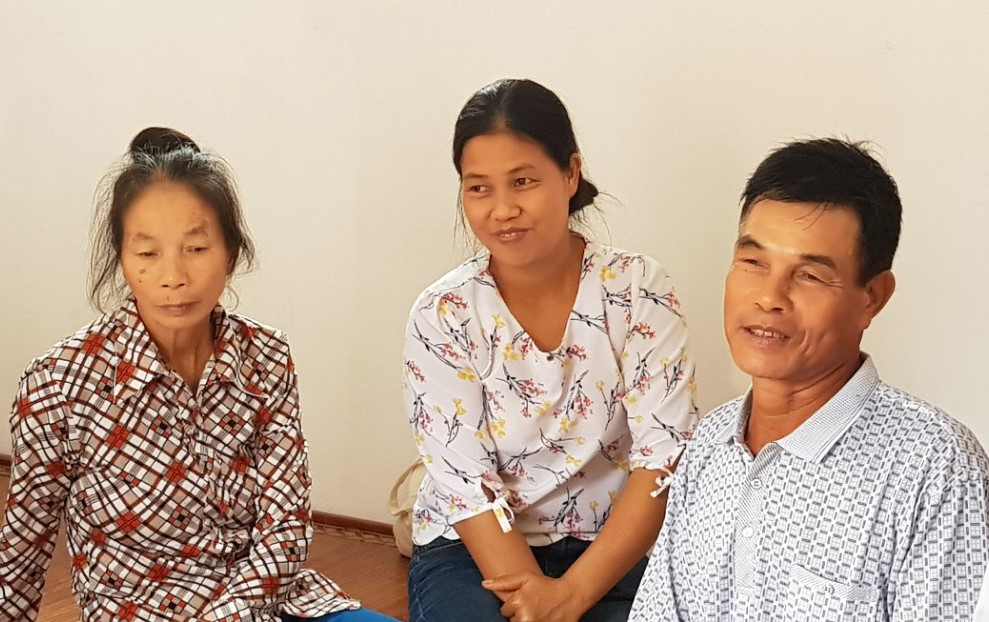 Thom's family is living in Xuan Phu commune, Xuan Truong district, Nam Dinh province. Her life is very difficult: her husband has died, she is now bringing up two daughters, one is in grade 12 and small one is in grade 10 in Xuan Truong C secondary school. Because of specific characteristics, she is often away far from home so the two children are sent to their grandparents and relatives to care. However, the two grandparents are old and weak now, the house which her family is living in must also rely on cooperation of relatives neighbors, local authorities to build up.
Knowing her situation, charity delegation including representatives of AHCOM fund and Nissan Long Bien, Subaru Hanoi, Mazda Le Van Luong visited her house and gave a gift. Specifically, the company will support a part of expenses for her oldest daughter in studying. Mr. Pham Ngoc Anh – Head of ACC service workshop, gave this gift to Ms. Thom.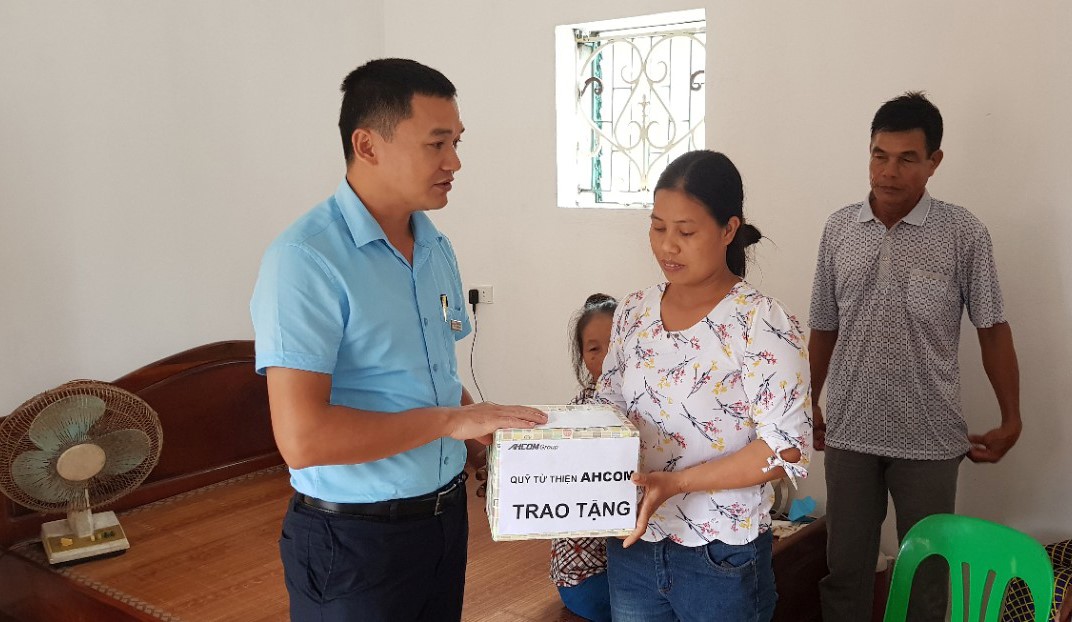 Sharing with Thom's family, Mr. Tran Manh Cuong – AHCOM Financial Director affirmed that support for her is contribution of all employees of AHCOM expressing spirit of mutual affection. To this gift, Charity fund hopes to help her overcome some difficulties and have peace in her mind to work at company that creates motivation for her children studying to get high achievements, do not miss the future.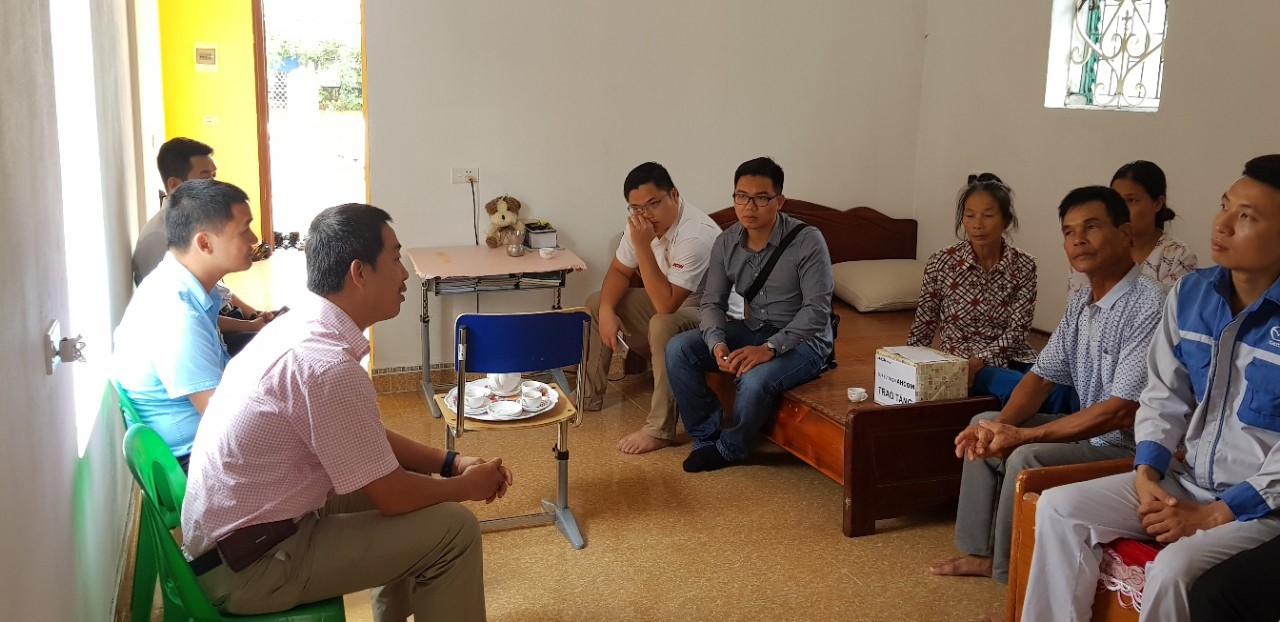 Holding the extremely meaningful gift in her hand, Mrs.Thom did not hide her emotion. She and with her uncle gave the most sincere thanks for concern of the company for not being afraid of remote road to visit and donate her family such a loving, kindness gift.